The salary you must earn to buy a home in 27 metros

By Tim Manni
of HSH.com
|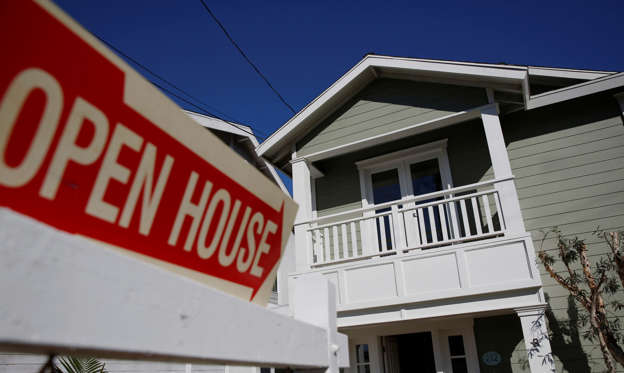 The salary you must earn to buy a home in 27 metros
How much salary do you need to earn in order to afford the principal and interest payments on a median-priced home in your metro area?
To find out, HSH.com took the National Association of Realtors' fourth-quarter data for median-home prices and HSH.com's fourth-quarter average interest rate for 30-year, fixed-rate mortgages to determine how much of your salary it would take to afford the base cost of owning a home -- the principal, interest, taxes and insurance -- in 27 metro areas.
We used standard 28 percent "front-end" debt ratios and a 20 percent down payment subtracted from the NAR's median-home-price data to arrive at our figures. We've incorporated available information on property taxes and homeowner's insurance costs to more accurately reflect the income needed in a given market. Read more about the methodology and inputs on the final slide of this slideshow.
The theme during the fourth quarter was increased affordability.
Home prices declined from the third to the fourth quarter in all of the metro areas on our list but one. But on a year-over-year basis, home prices have continued to trend upward.
"Home prices in metro areas throughout the country continue to show solid price growth, up 25 percent over the past three years on average," said Lawrence Yun, NAR chief economist.
Along with affordable home prices, mortgage rates fell across the board which caused the required salaries for our metro areas to decline (again, except for one).
"Low interest rates helped preserve affordability last quarter, but it'll take stronger income gains and more housing supply to help meet the pent-up demand for buying," said Yun.
On a national scale, with 20 percent down, a buyer would need to earn a salary of $48,603.82 to afford the median-priced home. However, it's possible to buy a home with less than a 20 percent down payment. Of course, the larger loan amount when financing 90 percent of the property price, plus the need for Private Mortgage Insurance (PMI), raises the income needed considerably. In the national example above, a purchase of a median-priced home with only 10 percent down (and including the cost of PMI) increases the income needed to $56,140.44 – just over $7,500 more.
Here's a current look at how much salary you would need to earn in order to afford the principal, interest, taxes and insurance payments on a median-priced home in your metro area.
© Patrick T. Fallon/Bloomberg