9 pizza franchises hoping to deliver millions

By Nicholas Duva, special to CNBC.com
of CNBC
|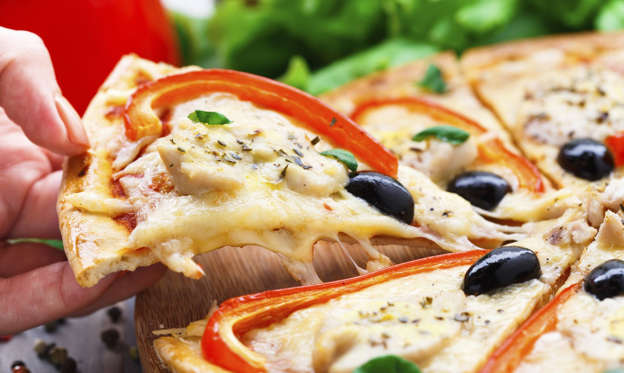 A growing segment of the fast-casual market
The next big slice of the fast-casual restaurant market is expected to come from an Italian American staple: pizza.
The success of the fast-casual trend is best evidenced by Chipotle Mexican Grill, which since September of last year has seen its stock rise more than 55 percent, an upsurge driven primarily by same-store sales growth. At the same time, sales at fast-food behemoth McDonald's dropped for the third straight quarter, while a recent survey of McDonald's franchise owners showed the highest level of pessimism in a decade.
Consumers want better food, but they still want it quickly. That's makes fast-casual pizza a compelling proposition for franchises. Chipotle, Buffalo Wild Wings and Smashburger are among the existing fast-casual chains investing in the pizza concept. Why? The fast-food pizza market is a $32 billion annual industry, according to NPD Group's food service unit, Crest. And it's fair to say that in a landscape dominated by Domino's, Papa John's, Papa Murphy's, Little Caesers and Pizza Hut, there is room for food-quality improvement.
"Each year, a new fast-casual segment is being added, and now we are hearing more about fast-casual pizza," said Bonnie Riggs, NPD Group restaurant industry analyst who has covered the industry for three decades. Fast casual has grown into a $21 billion annual industry, according to NPD Group data for the one-year period ended June 2014.
There may be as many as 2,000 fast-casual pizza joints opened over the next five years by the major players in the space, according to a recent report from boutique broker Telsey Advisory Group.
Click ahead for a look at the biggest fast-casual pizza makers and some facts supporting why this franchise business model is betting it will deliver—not pizza to your door, but returns to owners and investors.
(Source for franchise numbers and expected growth, company data. Source for franchise investment costs, company data and franchisechatter.com analysis of public documents.)
© VankaD/Getty Images