Are High-Yield Bonds the Canary in the Coal Mine?

The Wall Street Journal.
11/9/2017
Keep your eye on junk bonds.
An improving global economy and ever-present demand for income has supported high-yield bonds all year. Valuations became stretched, but investors held their noses and bought them anyway, accepting some of the smallest rewards for owning risky debts in a decade because, well, what's the alternative?
But junk-bond indexes have hit a rough patch, even as the major U.S. stock benchmarks have continued to grind higher. Take the $19 billion iShares iBoxx $ High Yield Corporate Bond ETF, which is down 1.4% over the past two weeks. Wednesday's drop, 0.4%, was its worst in over a month and cut the price of the ETF, which trades under the ticker HYG, to the lowest since August.
The recent drop sent the ETF knifing below its so-called 200-moving average, viewed by technicians as a long-term market threshold for market momentum. This level has marked HYG's bottom half a dozen times since the middle of last year.
Get news and analysis on politics, policy, national security and more, delivered right to your inbox
Meantime, junk bond "spreads" perked up from the tightest levels since 2007. The extra premium high-yield bond investors demand to own riskier bonds in lieu of Treasury notes rose to 3.57 percentage points Tuesday, up from 3.38 two weeks ago.
And yet, over in the equity market, the Dow Jones Industrial Average, S&P 500 and Nasdaq Composite Index all closed at fresh highs on Wednesday.
While losses have been relatively small, the divergence between falling high-yield bond prices and U.S. stocks at records is rare. Only one other time since HYG launched in 2007 has the S&P 500 hit an all-time intraday high, as it did Tuesday, on the same day that the HYG fell to its lowest level in at least a month, according to Jason Goepfert, founder of Sundial Capital Research.
Some traders are girding for worse. Volume in protective HYG put options Wednesday jumped to the highest since June, according to Trade Alert. Buyers of put options generally profit from additional declines.
Stocks and junk bonds have moved closely together this year so what comes next could be telling. Will buyers swoop and buy the junk-bond dip, or will the selling extend to other risky assets?
More from The Wall Street Journal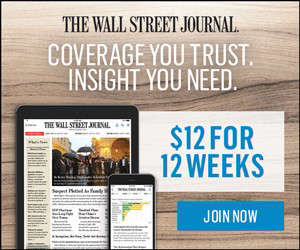 The Wall Street Journal.