Cold War in the Arctic: Russia, Norway Dig In

The Wall Street Journal
10/10/2017
BARENTSBURG, Norway—In this coal-mining town on the Arctic archipelago of Svalbard, the school instructs in Russian, food is priced in rubles and a large Soviet-era sign declares: "Our Goal is Communism."
But this state-funded slice of Russia is actually on Norwegian territory, and Oslo subsidizes a separate coal mine a few dozen miles away.
Svalbard has an unusual status that makes it a flashpoint of an escalating face-off in the Arctic between Russia and the West.
Norway, a member of the North Atlantic Treaty Organization, and Russia subsidize these unprofitable mines to keep a strategic footprint on an icy group of islands where Oslo and Moscow have been the main players since a 1920 treaty among multiple nations recognized Norwegian sovereignty but allowed other nations to develop some commercial interests.
Get news and analysis on politics, policy, national security and more, delivered right to your inbox 
But on Thursday, Norway will decide whether it wants to continue plowing money into coal production here, a move that could weaken its hold on the islands just as Russia cements its Arctic presence with its largest military buildup there since the Cold War.
The mines highlight Russian President Vladimir Putin's focus on projecting power despite the cost. Russia continues to use its military in eastern Ukraine, despite economic sanctions that have hobbled its economy, and is investing in the defense of other isolated parts of its territory, including the Kuril Islands, an archipelago also claimed by Japan.
"It's probably not normal for there to be a loss-making company on foreign territory," says Alexander Veselov, the head of the Russian state-owned company, Arktikugol, that runs the mine and Barentsburg itself. "The state thinks that there are state interests, roots here," he said in his office, where a portrait of Mr. Putin adorns one wall.
Russia and Western countries are jostling for position in the Arctic as thawing oceans open up potential commercial opportunities and Mr. Putin further asserts Moscow's influence abroad.
He says the Arctic is significant for strengthening Russia's global position and economy, citing potentially huge oil resources. Russia has upgraded its northern fleet, conducted large military exercises in the region, and opened a revamped military base on the archipelago closest to Svalbard.
Related video: Melting Arctic ice clears way for cruise ships
U.S. government officials, including Secretary of Defense Jim Mattis, have raised concerns over Russia's moves and said the U.S. needs to develop a more-robust Arctic strategy. NATO has described its lack of maritime resources in the region as a weakness.
"Svalbard is part of Norway and therefore it's part of NATO," Secretary-General Jens Stoltenberg said on Monday. "So, of course, all the NATO security guarantees apply to Svalbard. When it comes to the question of coal mining, that's for the Norwegian authorities to decide."
The U.S. hasn't expressed an opinion on the matter.
Oslo is planning to buy new submarines and has increased the number of troops on its border with Russia.
But Norway, one of the world's richest countries on a per capita basis, is debating whether to keep financing coal mining on Svalbard. A renewed commitment to mining would be controversial, not just for the cost but also because of Norwegians' vision of themselves as champions of environmental causes.
"It's a question of how much are we going to spend doing something irrational versus how great do we feel the need to counter Russian Arctic activity," said Indra Overland, head of energy at the Norwegian Institute of International Affairs, a think tank that is partially funded by the state.
The Norwegian government has given no indication of which direction it is leaning.
There is no debate in Russia, officials say, even as its coffers are depleted by weak oil prices and the international sanctions that followed its annexation of Crimea.
Svalbard has already sparked heated exchanges. Russian Deputy Prime Minister Dmitry Rogozin, who was banned from Norway after Russia's Crimea annexation, tweeted photos of himself visiting in 2015, drawing Norwegian complaints.
This May, Norway angered Russia by hosting a NATO meeting there.
Russian officials say Norway is using its ownership of the archipelago to squeeze their operations.
Mr. Veselov says taxes paid by Arktikugol to Norway are plowed into Longyearbyen—the biggest town on the islands, mainly populated by Norwegians—and not Barentsburg. He also complains that his company isn't allowed to use helicopters to transport tourists, who largely come from Norway. The Norwegian cgovernment said it would comment on Tuesday.
But the geopolitical tensions have yet to trickle down to workers and families on these islands.
"We have good connections, we make good friendships," said Elena Malakhova, a 36-year-old Muscovite who works in tourism here.
Some 800 miles from the North Pole, the islands are barren, with temperatures that dip to minus-20 degrees Celsius (minus-4 degrees Fahrenheit) in winter months when the sun doesn't rise.
Miners on both sides are attracted by relatively high salaries. Barentsburg's 400 inhabitants are also provided with health care, a school and low-cost housing.
Russia, which started mining here in the 1930s, focused on Barentsburg and another settlement called Pyramiden. The towns housed swimming pools, 24-hour canteens and food products that were then largely unavailable elsewhere in the Soviet Union.
After the Soviet Union collapsed, Russia's economy tanked and this Arctic settlement fell with it. Pyramiden was abandoned, and by 2006, Barentsburg was on the edge of collapse. Norway was providing food aid.
In 2007, as the Russian president promoted a more assertive foreign policy, Mr. Veselov, a veteran coal executive, was brought in to revive the mining operation. Mr. Veselov stationed guards in Pyramiden to keep out looters, clamped down on illegal vodka production and prostitution in Barentsburg and set about revamping the town.
Russia's government has ordered coal production to slow to stretch reserves out until 2032, and will then face a decision similar to Norway's on whether to invest in a new mine, Mr. Veselov said.
Per Nilssen, production manager for Store Norske, Norway's state-owned mining company, said time may be running out for Norway's mining operations.
"Within 15 years from now I don't see any mining here as the situation is today at least," he said, referring to aging infrastructure limiting their one operational mine's future.
Both countries are turning to tourism.
In Russia's settlements, visitor numbers have doubled in the past four years, and income from tourism stood at $2.4 million last year, more than from mining. Arktikugol received $8 million in government subsidies last year.
Barentsburg boasts a refurbished hotel, a microbrewery and mine tours. The abandoned Pyramiden is now "an open-air museum of the Soviet Union," said Timofey Rogozhin, who heads tourism operations. At its center, a bust of Vladimir Lenin looks out toward a glacier.
Norway has opened a university, and one closed coal mine has become a museum and film archive. Old miners' cabins have been renovated for holiday accommodation and a warehouse is now a restaurant.
But Norwegian politicians and academics admit that without a coal mine, their country's presence will diminish, in part because tourism is so seasonal.
"To put it bluntly, the purpose of the Norwegian settlements is to assert Norwegian sovereignty over Svalbard," said Torbjørn Pedersen, a political scientist at Nord University in Bodø, Norway.
Write to Sarah McFarlane at sarah.mcfarlane@wsj.com and James Marson at james.marson@wsj.com
More from The Wall Street Journal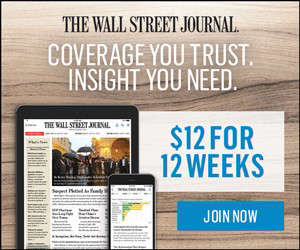 The Wall Street Journal