Consumer sentiment nears 17-year high – but does it matter?

U.S. News & World Report
3/17/2017
Consumer sentiment edged higher in the opening days of March after pulling back in February, according to a report published Friday by the University of Michigan's Surveys of Consumers.
The university's popular confidence tracker ticked up 1.3 percent over the month and was up 7.3 percent on the year. The subindex measuring Americans' assessment of current economic conditions climbed to its highest level since 2000 – up 8.4 percent on the year.
"The overall level of consumer sentiment remained quite favorable in early March due to renewed strength in current economic conditions as well as the extraordinary influence of partisanship on economic prospects," Richard Curtin, chief economist at the Surveys of Consumers outfit, said in a statement accompanying the report. "Overall, the sentiment data has been characterized by rising optimism as well as by rising uncertainty due to the partisan divide."
Though confidence gains appear to be driven in large part by more optimism among Republicans – and slightly offset by pessimism among Democrats – President Donald Trump has boasted of sentiment boosts that have materialized in the aftermath of his Election Day victory. The university's overall sentiment tracker in March, for example, was up nearly 12 percent from where it sat in October – the month before Trump was announced the electoral victor.
Trump's suggestion is that the confidence gains are a sign Americans feel good about the direction he's leading the economy, and some analysts have predicted an uptick in consumer spending as a result of the good feelings. Such a spending boost would help drive overall economic growth higher in the months and years to come.
However, Federal Reserve Chair Janet Yellen earlier this week questioned just how much consumer confidence trackers actually matter for the U.S. economy.
"It's uncertain just how much sentiment actually impacts spending decisions, and I wouldn't say at this point that I have seen hard evidence of any change in spending decisions based on expectations about the future," Yellen said during a news conference Wednesday. "We will watch that, and, of course, if we were to see a major shift in spending reflecting those expectations, that could very well affect the outlook. I'm not seeing that at this point."
Consumer spending is the biggest driver of economic growth in the U.S., and Yellen suggested Wednesday that she and her colleagues had yet to see a spending surge that would meaningfully bolster their gross domestic product expectations over the long haul. Indeed, retail sales last month barely budged, seeing only a meager 0.1 percent increase.
And as a result of softer spending metrics – along with trade's persistent drag and other headwinds blowing against the economy – the Federal Reserve Bank of Atlanta expects America's GDP will grow at a clip of just 0.9 percent in January, February and March. That would be the country's softest rate of growth in a year and would be tied for the third-worst quarter since 2012.
So although the labor market is in the midst of a record-setting run of job gains, wage upticks are increasingly padding consumers' pockets and stock market indexes have climbed to all-time highs, the country's soft rate of projected economic growth in the first quarter doesn't seem to line up with consumers' optimism about America's current state of affairs.
In theory, confidence gains should drive increased consumer spending and support stronger economic growth down the line. But in practice, that doesn't appear to be playing out.
Still, research has been a bit mixed on just how accurate an economic predictor consumer spending metrics are. In a 2011 working paper put out by the European Central Bank, authors analyzed consumer confidence in the U.S. and the euro area and found that "the consumer confidence index can be in certain circumstances a good predictor of consumption." Notably, the paper said "large changes" to consumer confidence metrics generally result in "increasing predictive power," meaning a sharp move in one direction or another is generally a good sign of what's to come for consumer spending and the economy as a whole.
A separate study from the Federal Reserve Bank of Boston, meanwhile, found that the "economic and practical significance of sentiment appears to be relatively small," though it noted that "its predictive ability" is still "statistically significant."
Confidence is generally considered to be a leading indicator, so it's fair to argue that the effects of the sentiment gains – though they started in earnest in November – haven't had enough time to play out.
But Curtin, with the University of Michigan, pointed to partisanship as a key reason why the country's sizable sentiment gains may not do much for consumer spending. That same partisanship, then, could play into America's overall economic growth.
"[A]mong Democrats, the expectations index ... signaled that a deep recession was imminent, while among Republicans the index ... indicated a new era of robust economic growth was ahead. Interestingly, those who self-identified as Independents had an expectations index ... which was nearly equal to the midpoint of the partisan difference," Curtin said. "Optimism promotes discretionary spending, and uncertainty makes consumers more cautious spenders. This combination will result in uneven spending gains over time and across products."
Copyright 2017 U.S. News & World Report
More from U.S. News & World Report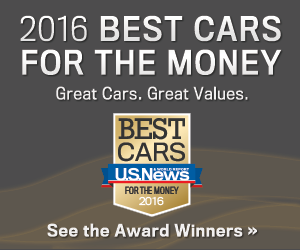 U.S. News & World Report