EU to Champion Free Trade in Wake of Trump's 'America First'

The Wall Street Journal.
9/13/2017
The European Union's top executive called for the bloc to expand its economic links from Asia Pacific to Latin America, articulating the EU's ambition to champion free trade in the wake of President Donald Trump's "America First" policies.
Spurred by positive data and an uptick in EU popularity after a decade of economic and political crises, European Commission President Jean-Claude Juncker outlined his vision of a bigger and more-cohesive union that would carry its weight in the world.
"Europe has always been an attractive economic space," Mr. Juncker said Wednesday in his annual State of the European Union address in Strasbourg, France. "But since last year, I see that our partners all over the world are knocking at our door in order to sign trade agreements with us."
Mr. Juncker proposed starting free-trade talks with Australia and New Zealand and completing a number of agreements by late 2019, when his mandate ends.
The EU has "a very good chance" of striking a deal on trade with Mexico and South American countries by the end of 2017, Mr. Juncker said. EU officials are in talks to update a 17-year-old free-trade accord with Mexico and sign its first accord with Mercosur—composed of Argentina, Brazil, Paraguay and Uruguay. In July, Brussels and Tokyo struck a political agreement on a comprehensive trade deal.
Mr. Juncker said he also wanted to bolster the EU's trade defenses including by screening foreign investments—a policy aimed at protecting European assets and companies from acquisitions.
Chinese business representatives expressed disappointment at the proposal. "Obviously, it is targeting China," said Duan Wei, chief executive of the Chinese Chamber of Commerce in Germany.

France, Germany and Italy have advocated increasing the bloc's trade defenses, but ran into opposition from some EU members when French President Emmanuel Macron pushed proposals in June.
"We are not naive supporters of free exchange; Europe has always got to defend its strategic interests," Mr. Juncker said. "Europe is open to trade, yes, but there has to be reciprocity."
Related video: Opinion Journal on Trump's trade protectionism
Mr. Juncker also laid out steps to increase the bloc's security in coming months. He proposed the creation of a European intelligence unit that would share information and an EU prosecutor able to prosecute cross-border terrorist crimes. All his proposals are subject to approval by national governments and the European Parliament.
Mr. Juncker sought to appease growing discontent within the bloc's former communist countries, speaking of his vision of a Europe where all member states are free, equal and subject to the rule of law. In doing so, he seemed to cast aside calls from some governments for a 'multi-speed' Europe, where countries aim for different levels of integration.
He renewed calls to integrate the bloc's newer members in the eurozone, in the bloc's passport-free travel area and in its banking union, proposing new funding and assistance to help them get there.
Several countries, including Hungary and Poland, could already join the euro, but are holding off. For now, only 19 of the bloc's 28 members share the common currency.
Mr. Juncker said the EU must continue to expand in the western Balkans, where discussions are advancing with Serbia and Montenegro. But underscoring growing tensions with Turkey's President Recep Tayyip Erdogan, he said the prospect of Turkish membership was off the agenda for the foreseeable future and accused Ankara of trying to provoke the EU into ending accession talks.
Mr. Juncker barely mentioned Brexit negotiations in his speech, stressing that the U.K.'s decision was made and the bloc needed to focus on shaping its common future. He said the day the U.K. left would be "a tragic moment in our history" and offered a warning to Britain.
"We will always regret this. And I think that you will regret it soon too," Mr. Juncker said in response to heckling from Nigel Farage, the ex-leader of the UK Independence Party who championed Brexit.
Not all Mr. Juncker's proposals went down well with EU leaders. Dutch Prime Minister Mark Rutte called him a "romantic" and stressed that his country continues to oppose EU's expansion to the Balkans and the admission of Romania and Bulgaria in the border-free Schengen area.
Write to Valentina Pop at valentina.pop@wsj.com and Emre Peker at emre.peker@wsj.com
More from The Wall Street Journal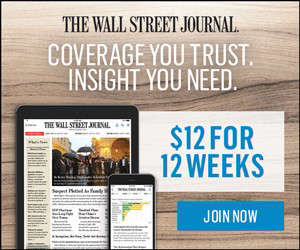 The Wall Street Journal.