How the FDA Approved a $300,000-a-Year Drug Its Own Experts Didn't Believe Worked

The Wall Street Journal.
5/18/2017
After trial data for a new medicine proved inconclusive, Sarepta Therapeutics joined with the parents of sick boys to persuade officials it helped.
Jennifer McNary, a stay-at-home mother, was desperate to find a medicine that might spare her two sons an early death from a rare form of muscular dystrophy.
Chris Garabedian, the chief executive of a pharmaceutical firm, was desperate to find a profitable drug that would reverse his company's slow fall.
They met in June 2012 at a conference on Duchenne muscular dystrophy and joined forces, often behind the scenes and with little public disclosure, in a yearslong mission to push the government to approve a drug to treat DMD, as it is known.
At the time, it wasn't at all clear the firm's drug worked. Faced with government skepticism, a consultant to Mr. Garabedian's company helped Ms. McNary and other parents prepare slickly packaged testimony to convince the Food and Drug Administration that the drug was helping their sick children, according to parents, company managers and the consultant.
The company, Sarepta Therapeutics Inc., leveraged the emotional appeal of the parents' stories. Without that, the drug—eteplirsen—likely wouldn't have been approved, said stock analysts, investors and people close to the matter.
An FDA advisory committee voted 7-6 last year to oppose the drug's approval, a position later overruled. The Wall Street Journal found that a majority didn't know how Sarepta's consultant had guided the patients' families.
"More might have voted no if they were aware," said Dr. Bruce Ovbiagele, a committee member, when he learned the role the company consultant played in helping parents prepare for FDA hearings.
Relationships between companies and advocacy groups are important to know about, said Dr. G. Caleb Alexander, co-director of the Johns Hopkins Center for Drug Safety and Effectiveness, who served as chairman of the FDA's advisory committee. "The advisory committee received little information about how that played out in the development of eteplirsen."
Companies that need Washington have turned to new, often untraceable tools—including hidden involvement with grass-roots organizations—to lobby decision makers and help sway public opinion. Many of these emerging tactics fall outside the government's longstanding definition of lobbying and remain masked to both officials and the public, making it hard to know how companies are interacting with the people charged with running the country.
Related video: Why Big Pharma is turning to biological drugs
Eteplirsen's drug application coincided with a shift at the FDA to give a larger role to patient families and advocacy groups. The change helped propel the drug-campaign effort by Sarepta and parents.
"The FDA's regulatory decision-making on medical products is science-based and involves the careful evaluation of risks and benefits for the drug at issue and is informed by science, medicine, policy and judgment," an agency spokeswoman said.
This account of the drug's FDA application is based on interviews with parents, company officials, investors and current and former FDA officials.
When Ms. McNary first talked with Mr. Garabedian in 2012, his company was approaching the one-year mark in a clinical trial of eteplirsen.
DMD, a genetic disorder that targets boys, is usually diagnosed around kindergarten. It saps muscle strength and by adolescence leaves many of its victims in wheelchairs. Boys with DMD lack the protein dystrophin, which is critical to muscle function. In time, their hearts and respiratory systems stop working. Few survive past their 20s.
Researchers believed eteplirsen could help patients produce enough of the missing protein to slow DMD's progression.
"This drug works," Ms. McNary said, introducing herself to Mr. Garabedian at the DMD conference. Her youngest son, Max, 10 years old at the time, was one of a dozen boys enrolled in the eteplirsen drug trial at the Nationwide Children's Hospital in Columbus, Ohio. After four months on the drug, she said, Max could open a milk carton and needed a wheelchair less often.
Ms. McNary turned out be the cheerleader Mr. Garabedian needed. His company had just been warned by the Nasdaq Stock Market that its share listing might be dropped from the exchange for trading below $1.
Mr. Garabedian told the Journal his company was having trouble raising money after it had spent $30 million on eteplirsen in the 18 months since he had joined as CEO.
Before eteplirsen would be available to the 1,000 or more sick boys who might benefit in the U.S.—and before the company could charge patients more than $300,000 a year for the treatment—the drug needed FDA approval.
Looking back, Catherine Collins, whose son has DMD, said, "Sarepta used the parents to push their regulatory agenda," she said. "We were willing participants, but they were trading on our desperation."
Edward Kaye, Sarepta's chief executive since 2015, said the company was "able to make a true partnership" with DMD patient groups, helping parents give the FDA firsthand observations of how the drug had worked for their sons.
Former FDA Commissioner Robert Califf, who stepped down in January, said the Sarepta case was "an example where things should have been done better…There should be disclosure of the source of documents and presentations, and who was involved."
Mr. Garabedian and Dr. Kaye, the company's chief medical officer at the time, revealed at the 2012 conference early data from the drug trial that suggested eteplirsen was working.
With the stock trading below $1, Mr. Garabedian didn't have the luxury of waiting to spread encouraging news. Trial researchers were measuring levels of the protein dystrophin in the patients, all boys, and how far they could walk in six minutes.
Dr. Kaye said it appeared the drug helped lift dystrophin levels. Even better, 10 of the 12 boys in the trial walked, on average, more than 50 feet farther during the timed walk, he said; two boys became unable to walk.
Two weeks after the conference, the company made a 1-for-6 stock split, which raised its share price and allowed it to keep its Nasdaq listing. It also changed its name to Sarepta from AVI BioPharma Inc.
The company in a July 24 news release said the boys showed "significant clinical benefit" after 36 weeks of treatment. Shares jumped past $8. Another positive news release at the 48-week mark pushed the stock close to $45.
Even with the promising news, Mr. Garabedian's company had concerns about whether it could raise enough money to support third- and fourth-phase drug trials, which must show drugs work effectively and safely. Parents, meanwhile, were clamoring for a treatment.
One shortcut was accelerated approval—that's when the FDA gives permission to dispense a drug before proving a clinical benefit. It allows patients a quicker chance at treatment for maladies that have none, such as DMD. Sarepta's application would rely on trial data showing that eteplirsen would be "reasonably likely" to produce a clinical benefit, rather than proving it was effective.
That fall, Mr. Garabedian met Christine McSherry, a former nurse of Pembroke, Mass., whose son, Jett, now 21, had been diagnosed with DMD on his fifth birthday. Ms. McSherry said she was so upset at the news she briefly considered killing herself and her son. Instead, she became an advocate for treatment. She began speaking regularly with Mr. Garabedian and other Sarepta managers to learn about the FDA's regulatory machinery.
Ms. McSherry and Ms. McNary, who was living in Vermont, had met at a camp for boys with DMD in 2011. Ms. McSherry's son didn't qualify for the eteplirsen trial because he could no longer walk. Ms. McNary's oldest son, Austin, couldn't participate for the same reason. Her son Max joined the drug trial and seemed to improve.
On Sept. 12, Ms. McNary's husband at the time tweeted, "Dropped max at school this morning just max no wheelchair." Volume in Sarepta stock soared as investors took note of social-media posts by parents. On Oct. 31, Ms. McNary's husband posted a video of Max walking in a Halloween parade. Shares jumped 10% the next day.
"A big reason investors got more interested in this than they would have in other situations was you had these mothers saying the drug was helping their son," said investment manager Brad Loncar, who bought company shares.
In February 2013, Ms. McSherry and Ms. McNary met with FDA officials and other patient advocates. A 2012 law encouraged the FDA to be flexible when considering applications for therapies to treat such life-threatening diseases as DMD. Ms. McNary brought a petition with more than 170,000 signatures asking the FDA to expedite approval.
That day, the two mothers met Janet Woodcock, the FDA's director of the Center for Drug Evaluation and Research. Dr. Woodcock told them to call her office anytime.
"Janet had the attitude that if the public called on her, she would take a meeting if she could," Ms. McSherry said. She and Ms. McNary met with Dr. Woodcock and two other top FDA officials in April 2013. Ms. McNary talked about how the drug was helping Max and showed a video of him walking. Ms. McSherry said the FDA told the women to collect more videos, and that even showing how a child could better comb his hair was important.
In August, Sarepta put out a release trumpeting an academic paper on the results of its eteplirsen trial. The paper, published in a neurology journal, said weekly treatments showed a statistically significant increase in dystrophin
By fall 2013, however, the Sarepta campaign suffered a setback. A competitor, GlaxoSmithKline PLC, had completed three trials of a DMD drug that, similarly to eteplirsen, also sought to raise levels of the protein dystrophin. Results of the trials, involving 290 patients, weren't persuasive.
"Any effect on dystrophin appears to be small as to be unlikely to have resulted in clinical benefit," the FDA said later in agency documents.
The FDA met with Sarepta to tell the company that GlaxoSmithKline's study raised doubts about eteplirsen, Sarepta recounted in a Nov. 12, 2013, news release. Share prices fell 64% from the previous day to $13.
In May 2014, Frank Sasinowski recognized Max McNary in the cafeteria of the Nationwide Children's Hospital from his family's social-media posts, and he introduced himself to Ms. McNary. Mr. Sasinowski, a former FDA lawyer, was hired by Sarepta to help get government approval for eteplirsen.
Ms. McNary had already proven herself an effective advocate, garnering several news stories in print and on TV about how eteplirsen was helping her son Max. Mr. Sasinowski gave her his card and said they should stay in touch.
He was at the hospital because the FDA had asked for a review of Sarepta's trial results. The FDA later said the data was "uninterpretable," "unreliable" and "misleading," according to FDA documents. The findings hadn't been made public. Sarepta said in an Oct. 27, 2014, news release the FDA had found "marked disparities" in the data. The stock price fell more than 30% from the previous day's closing.
Three more researchers who re-examined the trial data found that eteplirsen produced only a nominal increase in dystrophin in some patients, the FDA said, not the "significant" increase Sarepta had earlier indicated. Additionally, the 2013 article in the neurology journal, and the Sarepta news release that buoyed investors, had "raised wildly unrealistic expectations" among patient families, according to FDA documents.
FDA officials met with Sarepta in the fall of 2014 about its findings and suggested the company add three months of data from 12 to 24 new patients.
Mr. Sasinowski, Ms. McNary and Ms. McSherry were working on a new plan, to show how the boys were improving from the point of view of families and caregivers.
Mr. Sasinowski said he told Sarepta officials, " 'You are going to have to trust me,' and they did."
Ms. McNary and Ms. McSherry told Mr. Sasinowski about their talks with Dr. Woodcock, that the FDA was interested in videos showing how the boys were doing, as well as any quantifiable information on the drug's effect. Dr. Woodcock had given Mr. Sasinowski a similar message in an earlier conversation, he said.
"You could sense the movement of the waters," said Mr. Sasinowski, a consultant, who helps clients navigate the FDA to get drugs approved. The agency, he said, was open to hearing the "patient experience." Videos and stories, he said, would be woven into "something that looked akin to a study report."
Ms. McSherry's son, Jett, got permission to begin eteplirsen treatments in November 2014. At the time, she said, he was having difficulty breathing. Two months later, he was sleeping better and stopped snoring. She said she had concluded that the FDA was too focused on the six-minute walk.
The company began three new trials involving 110 new patients. In June 2015, Sarepta filed its formal drug application, using data from its trials.
Mr. Sasinowski, meanwhile, had been working with the two mothers for months on a parallel set of measurements that the women had gathered. He and an assistant helped them draft a 50-page FDA-friendly document, with bar charts, graphs and tables to show how the boys on eteplirsen fell less and spent less time in wheelchairs.
Mr. Sasinowski said he helped the parents make their report "as close to being acceptable by rigorous reviewers as possible."
In July 2015, Ms. McSherry and Ms. McNary made a two-hour closed-door presentation to FDA officials, including a video of boys who described how eteplirsen had increased their strength. They passed out copies of their report.
Mr. Sasinowski said in an interview he recalled telling FDA officials at the meeting he was working with both parents and the company.
Parents asked the FDA and the company if they could present their findings to the agency's advisory committee, which comprises outside experts. The FDA agreed, and the company gave them a portion of its allocated time at the April 25, 2016 committee hearing.
There was a conflict between the parents' stories of improvement and the FDA's interpretation of the trial. Trial data showed the performance of boys taking the drug had declined in the walk test, the FDA said.
Ms. McNary, in contrast, told the panel: "Last week, 14 1/2 year-old Max got out of bed. He got dressed. He put on his shoes and his backpack, and he walked out to the school bus unassisted."
The advisory committee voted 7-to-6 against accelerated approval, concluding the trial results didn't provide substantial evidence the drug was effective.
Dr. Ellis Unger, director of the Office of Drug Evaluation, said in a July 15, 2016, memo that the FDA review team had unanimously rejected approval of eteplirsen, agency records show.
On July 14, 2016, Dr. Woodcock, who seldom interceded in drug-approval decisions, overruled both the advisory committee and the FDA review team. In a memo, she said she believed eteplirsen was "reasonably likely to predict clinical benefit." She declined through a spokeswoman to comment further on her decision.
Dr. Unger appealed to an FDA committee that reviews such disputes. He wrote in his appeal that eteplirsen was a "scientifically elegant placebo," giving "false hope in exchange for hardship and risk."
He said it would appear to the public that "unprecedented lobbying efforts" had earned eteplirsen its accelerated approval.
The head of the FDA committee said she agreed with Dr. Unger's conclusion that the data didn't show the drug was "reasonably likely" to provide a clinical benefit, according to agency documents. The dispute was sent to Dr. Califf, the FDA commissioner at the time. He deferred to Dr. Woodcock's "judgment and authority," an agency memo said.
On Sept. 19, Ms. McSherry was helping Jett get ready for school when her cellphone buzzed. Her daughter, who was getting the same text messages, yelled from upstairs: "You did it!"
The FDA had approved eteplirsen. Ms. McSherry drove to Mr. Garabedian's house in Boston. "We had a big hug and tears," she said. Within days, company shares more than doubled to $60.
In December, Congress passed a law intended to expedite the FDA's approval process for new drugs and allowing companies to provide patient input and other information to bolster clinical data.
Sarepta shares have dropped back to $35. Some insurance companies refuse to cover the drug. A label on the medicine—renamed Exondys 51—says a clinical benefit of the drug "has not been established."
More from The Wall Street Journal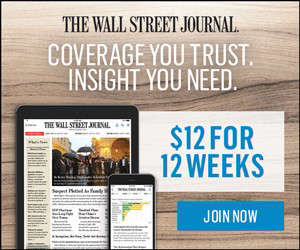 The Wall Street Journal.