Opinion: Why cities are suing oil giants

U.S. News & World Report
7/1/2018
Editor's note: The opinions in this article are the author's, as published by our content partner, and do not necessarily represent the views of MSN or Microsoft.
In a spate of new lawsuits, cities like San Francisco and New York have sued major oil companies, demanding that these fossil-fuel producers cover the costs of adapting to climate change. These lawsuits are unorthodox, but they fall within a long American tradition of requiring polluters to pay for the damages they cause. 

Court-imposed liability is one way to shift some of the costs of climate change that are currently borne by the public to the companies that emit greenhouse gases. For decades, polluters have disposed of their carbon pollution for free, leaving the rest of us paying the costs of climate disruption. The cities that have joined these lawsuits will face a host of climate change-related costs, including hardening their infrastructure against sea level rise and responding to increasingly frequent weather-related disasters. They are looking to the major oil companies – which have profited for decades by polluting the atmosphere – to compensate the taxpayers who are currently holding the tab.
The status quo allows polluters to face no economic consequences from their actions, giving them every incentive to fight reasonable steps to transition to a cleaner, less carbon-intensive economy. For many of these companies, that has meant polluting the democratic discourse as well as the atmosphere. There is already ample evidence of their intentional efforts to obfuscate the reality of climate change, helping to create the political dynamics that have gridlocked action on climate policy for decades. One side-effect of this litigation is likely to be an even clearer picture of how much these companies knew and how hard they worked to hide the truth from the public.
Unfortunately, the intransigence of these companies has paid off: the current president seeks to unwind even the modest steps taken by the Obama administration to cut emissions, and climate legislation has been stalled for a generation. But the good news is that if courts adopt a polluter-pays principle for greenhouse gas emissions, they can at least partially rework these skewed incentives. If companies are forced to pay for the damages they cause, they may rethink the wisdom of fighting the transition to a cleaner energy economy.
Litigation like this is not a complete solution. Although the oil companies that are being sued are doubtless significant contributors to the climate problem, many others also deserve to be on the hook. In addition, holding companies liable can address past wrongs, but it will not be sufficient to avoid future damages. Even if the cities succeed in the courtroom, the urgent need for coordinated national policy to reduce greenhouse gas emissions will remain.
Related video: San Francisco's lawsuit against big oil dismissed by federal judge (provided by Fox Business)
Nevertheless, liability would at least partially remedy past harms and help reshape the political debate on climate change. And these cases have a chance of success. Some commentators have suggested otherwise, arguing that the factual and legal hurdles faced by plaintiffs are insurmountable. But similar predictions have been made in the past on issues as varied as marriage equality and tobacco, only to be proven wrong. American courts have shown considerable capacity to fulfill the law's purpose of serving justice, even in the face of substantial and often well-funded opposition.
The oil companies seem to recognize that this litigation is a serious threat. In one particularly strange hardball tactic, Exxon has initiated proceedings in a Texas court arguing that city officials should have disclosed climate risks to buyers of municipal bonds. This supplemental proceeding indicates just how desperate the oil companies are – Exxon is essentially conceding that its pollution will impose massive costs on cities and it is using the threat of deep-pocketed disclosure litigation to scare off other municipalities. If Exxon was truly confident that it could win on the merits, tangential efforts like this would be an obvious waste of time.
In the cities' lawsuits against the major oil companies, the outcome may well hinge on how courts interpret the causal link between emissions and specific climate damages. This is exactly the conversation that oil companies do not want to have. Scientists are becoming increasingly confident in their ability to link specific climate damages to greenhouse gas emissions, especially for certain categories of harms, such as damage from sea-level rise. The oil companies will no doubt use their own hired experts to attempt to raise doubts about that science. But while past efforts to discredit climate science have unfortunately succeeded in stalling legislation and confusing the public, this tactic is less likely to fare well in the harsh light of the courtroom.
From hurricanes in New York to wildfires in Los Angeles, it has become clear that America's cities are already bearing a terrible cost from climate change. These damages have been generated by some of the most profitable companies in the world, whose current business models depend on foisting costs onto the public while sowing scientific doubt and encouraging political gridlock. Cities' lawsuits can't undo the damage that these companies have done, but they can at least partially allocate the costs more fairly.
Michael A. Livermore is a law professor at the University of Virginia.
Copyright 2018 U.S. News & World Report
More from U.S. News & World Report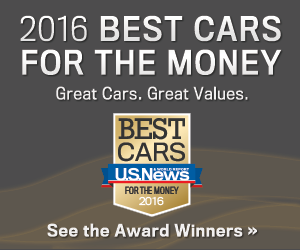 U.S. News & World Report