Ski Towns Mull Future Without Skiing – and Put Coal in the Crosshairs​

U.S. News & World Report
5/12/2015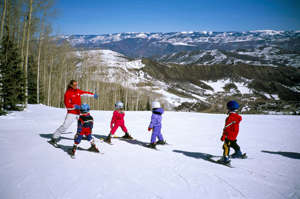 © Getty Images Children learning to ski at Snowmass Resort, near Aspen, Colorado. The skis are on and the gloves are off. 
 From Aspen to Lake Tahoe, Telluride to Taos, ski towns across the American West – many already suffering from what's widely believed to be the effects of climate change – leaped into the national political fray last week, demanding the federal government close loopholes and eliminate subsidies to the royalties it charges coal companies to mine on public lands.
Royalty fees have lagged far behind market rates, depriving mining states and their mountain communities of as much as $500 million a year they could use to adapt to the shrinking snow totals, tightening water supplies and worsening wildfires that together are forcing a complete rethinking of tourist economies once wholly reliant on hundreds of inches of snowfall a year.
One Interior Department rule, proposed in January, would eliminate one of those loopholes: a measure that allowed companies to dodge payments by operating through subsidiaries. The public comment period closed Monday.
"High-altitude areas are experiencing climate change faster than other parts of the world. They are the canary in the coal mine for climate change," says Diana Madson, executive director of The Mountain Pact, a coalition that sent a letter to the Interior Department last week, signed by 11 ski towns, urging the agency to raise the amount it collects from its coal royalties. "The way their economies are structured, they're tourist destinations for enjoying outdoor weather. So in addition to loss of snow pack, which has ecological impacts, we're seeing jobs and local economies really suffering."
At least seven winter resorts in California and Oregon this winter – including Mt. Baker, world-record-holder for most snowfall in a single year – closed early due to lack of snow, a result of low precipitation and warm temperatures. In Utah, where license plates boast the "Greatest Snow on Earth," resorts in Park City suffered their fifth straight year of below-average snow totals.
Even Aspen, Colo. – winter playground of the 1 percent that's become synonymous with American skiing – is looking beyond the ski industry. Since 1980, it's had 23 fewer days at or below freezing, says Ashley Perl, climate action manager for the city, which signed the Mountain Pact letter.
"There's no guarantee Aspen has to be a ski town. Aspen has to be a vibrant, livable community," Perl says. "Does that mean we need to transition our entire economic model? I don't know. But if we hold onto skiing as all we have, we're in trouble."  
Towns like Aspen, Telluride and Park City, Utah, have already begun diversifying their economies, launching a range of year-round food and music festivals, touting summer attractions in expanded marketing campaigns, and offering more winter activities that are less reliant on snow.
"We have a rock festival, a blues and booze festival, a wine festival – virtually every weekend is something that brings tourism here," says Stu Fraser, mayor of Telluride, Colo., which also signed the Mountain Pact letter.
The coalition's campaign targeting coal royalties, however, opens a new, nationally focused political dimension to those more local civic efforts.
As much as 40 percent of the coal mined in the U.S. comes from public land leased by the federal government – virtually all of it in the skiing meccas of Wyoming, Colorado, Utah, New Mexico and Montana. Technically, the companies behind all that mining are required to pay a 12.5-percent royalty on whatever they extract above ground, and 8 percent on what they mine below.
Instead, through royalty reductions, subsidies and cost deductions, they pay just a fraction: 4.9 percent, according to a January report by the research firm Headwaters Economics. Even if collected in full, the royalties do little to cover the higher health care costs in communities where coal is mined or burned.
"At a minimum, we should be charging a fair market price," says Michael Wara, an associate professor at Stanford Law School. "A little bit extra could create a fund or create an incentive not to use the fuels – to force the industries that depend on them to incorporate some of the costs and harms they create when they burn them."
Coal groups like the National Mining Association, however, maintain "there has been no credible evidence to justify the need for an overhaul of the federal coal leasing process," says Luke Popovich, the association's vice president of external communications.
The Interior Department's proposed rule calls for no new taxes nor any increase to royalties, yet Popovich argues the measure would amount to the same thing.
"New taxes and royalties will of course reduce investment and coal production and therefore lower government – federal and state – revenues," he writes in an email to U.S. News. "Presumably taxpayers will either make up for that lost revenue to finance services or reduce services paid for with coal revenue."
American Coal Council CEO Betsy Monseu called the Interior Department's plans – and the Mountain Pact campaign – "shortsighted and misguided." 
Greater royalties, though, could prove a boon to mountain towns, especially those that have yet to begin making any transition, or those near California's Lake Tahoe, which saw their snow turn to dirt seemingly overnight. It could, in short, help prevent them from becoming the former gold- and silver-mining towns they replaced, the old abandoned mine shafts covered with landscaped ski trails, the streets of empty homes converted into restaurants and hotels.
"Our valleys are still big valleys, our peaks are still large peaks, as far as revenue," Fraser, of Telluride, says. "A lot of people, their business is focused on winter. There's a great deal of angst."
But, he continues, "getting money back to taxpayers" isn't "even really my chief concern." Instead, it's the incentive – or disincentive – that Wara describes.
"We have to have a level playing field that will cause people to put money into other types of energy," Fraser says.
Perl agrees.
"Although we as the town of Aspen may not see direct benefit if the price of coal is changed, if we can band together and tell the story of what is happening to mountain towns, that is so much more valuable," she says. "By binding together, we can make the case: It's not just Aspen, it's not just Leadville, it's everybody seeing these effects." 
Copyright 2015 U.S. News & World Report
More from U.S. News & World Report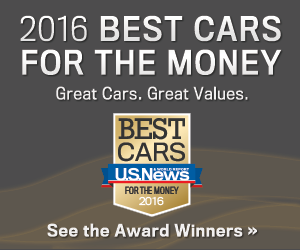 U.S. News & World Report