The jobs market is still getting better

U.S. News & World Report
4/14/2017
Related video: Job openings hit 7-month high: Economy in trouble? (provided by CNBC)
Job creation was disappointing in March, yet the unemployment rate fell to 4.5 percent, the lowest it's been in nearly a decade. These contradictory data points are simply a reminder that monthly jobs data are noisy. Neither is likely to make the Federal Reserve any more (or less) aggressive about raising interest rates to "normalize" monetary policy than it already was.
The headline job creation number comes from a survey of employers asking how many people they have on their payrolls; the unemployment rate comes from a separate survey of households asking people about their employment status. Payroll employment and household employment tend to move together over longer periods, but each exhibits month-to-month fluctuations, and they don't always move in the same direction.
Employers added 98,000 jobs to their payrolls in March – roughly half of what was expected and half the average monthly job gains experienced over the previous seven years (see chart below). Job growth in January and February was also revised down by 38,000.
For those keeping score in Trump-versus-Obama on the economy, employers have added 317,000 jobs in the first two months under Trump and they added 462,000 in the same two months a year ago.
To be fair, weather may have played a role in the weak March payroll jobs number. Moreover, job growth of 200,000 jobs or more is necessary to restore full employment in a slack labor market with substantial unemployment and underemployment, but half that is sufficient to maintain low unemployment once the labor market is back to full health.
The Congressional Budget Office estimates that the economy was about 1.6 million people short of its maximum sustainable level of employment at the end of 2016 (down from 3.2 million at the beginning of the year and about 9 million in the depths of the Great Recession). Part of that shortfall reflects excess joblessness among those officially unemployed (i.e., those in the labor force actively looking for a job), and part reflects people not currently looking for work who would be in the labor force in a full-employment economy.
The March jobs report showed that progress closing that gap continues. Since January, the number of people in the labor force has grown by nearly 500,000, while the number of unemployed has dropped by over 400,000, meaning the number of people with a job has grown by over 900,000. The share of the population aged 16 and over in the labor force is up 0.2 percentage points from its 2016 average and the share with a job is up 0.4 percentage points.
Some labor market slack remains, however. The Labor Department's most comprehensive alternative unemployment rate measure, which includes not only those officially unemployed but also people who want to work but are discouraged from looking and people working part time because they can't find full-time jobs, was 8.9 percent in March. That's much lower than its 2010 peak, but it's still above its pre-recession level (see chart).

Shrinking slack should mean employers have to compete harder for workers. And wage growth has risen modestly over the last year or so, but employers' profits have grown relative to employees' compensation since the recession and that leaves room for wages to catch up further without putting upward pressure on inflation.
I agree with Fed watcher Tim Duy, who sees nothing in the March jobs report to dissuade the Fed from its current path of gradually tightening monetary policy by raising its target range for the federal funds rate (the interest rate banks charge each other for overnight loans) in quarter point increments. The Fed has never laid out the precise timing of these increases, wisely leaving itself flexibility to deal with economic surprises. It's clear, however, that the Fed wants to keep tightening.
Although she has not acted on it, Fed Chair Janet Yellen speculated in an October speech that there could be benefits from "temporarily running a 'high-pressure economy' with robust aggregate demand and a tight labor market." Economists Lawrence Katz and Alan Krueger found that the high-pressure labor market of the late 1990s produced real wage gains and income improvements for traditionally disadvantaged Americans.
Maybe, the Fed should consider holding off on further rate increases to see if we can do that again.
Copyright 2017 U.S. News & World Report
More from U.S. News & World Report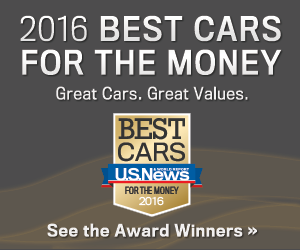 U.S. News & World Report