The surprising tax bill for sons and daughters of Gold Star families

The Wall Street Journal.
5/10/2019
Rebecca Headings's husband, U.S. Navy Senior Chief Petty Officer Gary Headings, died of a heart attack at age 39 in 2017.
After Mr. Headings's death, his son began getting an annual survivor's benefit paid to many families who have lost active-duty service members—often called Gold Star families. Last year, that benefit was about $29,300.
But his son, age 6, owed nearly $7,000 in federal taxes on it.
"At first I was stunned, and then angry. My child's tax rate is higher than mine," says Ms. Headings, a social worker in Virginia Beach.
Ms. Headings's top rate on her 2018 income of less than $55,000 was 12%. Her son's top rate is 37%.
Get news and analysis on politics, policy, national security and more, delivered right to your inbox
In past years, her son's tax bill would have been far lower. But a 2017 change to the so-called Kiddie Tax often boosts rates on "unearned" income received by children of middle- and low-income families—including her son.
Ms. Headings is now scrambling to spend $500 less per month due to the tax on her son's benefit. And her family isn't alone.
The Kiddie Tax is a decades-old law meant to prevent the wealthy from shifting assets to children in order to take advantage of their lower income-tax rates.
But a revision to the tax in the big overhaul passed by Congress in 2017 is raising taxes on as many as 10,000 children of deceased service members who earn an average annual benefit of about $13,000, according to Department of Defense data provided by the Tragedy Assistance Program for Survivors, or TAPS. It's a nonprofit group for families who have lost service members that's working to change the law.
And the new rules reach well beyond military families. They can also raise taxes on children from lower-income families who receive income after a tragedy and pose a threat to millions of students receiving college financial aid.
Congress passed the Kiddie Tax in 1986. Until then a parent could, say, give a child appreciated stock and the child could sell it, pay tax at lower rates, and use the proceeds to pay for college tuition or a Corvette.
The 1986 provision levied the Kiddie Tax on a broad range of children's "unearned" income above an exemption, which currently is $2,200. Above that amount, the children owed tax at the parents' rate. The levy has never applied to a youngster's earnings from being a camp counselor or designing websites.
Many features of the 1986 Kiddie Tax were complex, however. To simplify, the 2017 overhaul switched the Kiddie Tax rate from the parents' rate to trust tax rates. These kick in at a very low level of taxable income: For 2019, the top rate of 37% takes effect at just $12,750.
The revision reduces complexity, and often the switch in rates makes little difference to high-earning families. But it can be disastrous for lower-earning families.
Without the 2017 change, Ms. Headings's son would have owed tax on his $29,300 benefit at her rate, which was 12% for 2018. But with the switch to trust tax rates, his top rate rose to 37% and his total tax due was much higher.
James Conniff, an accountant in Boston, says he has a 16-year-old client whose mother died of cancer in her forties, leaving him real-estate income of about $36,000 a year. With it he pays rent on an apartment for himself and his father, who earns about $41,000 annually as a retail worker.
For 2018, the father's top rate was 12% while the child's rate was 37%, due to the new Kiddie Tax.
"This change is outrageous, and I can't believe Congress intended it," says Mr. Conniff.
The Kiddie Tax revision also threatens college students from lower-income families who receive financial aid for expenses other than tuition and supplies. By law such income is taxable, says Tim Steffen, a tax specialist with Robert W. Baird & Co.
If a family is in a low tax bracket, then a child receiving taxable aid could wind up in a much higher bracket—with no money to pay the tax. Mark Kantrowitz, the publisher of Savingforcollege.com, estimates that more than three million students could be affected.
The Kiddie Tax revision isn't yet a disaster for some of these students for two reasons. Colleges aren't currently required to report taxable aid to the Internal Revenue Service, and many don't. Also, the IRS doesn't seem to be enforcing the law in this area, tax specialists say.
Still, the law is on the books. Financial-aid providers are alarmed and are pushing to make scholarships tax-free.
Robert Ballard heads Scholarship America, a nonprofit that distributed $264 million to 104,000 students last year. He says, "College scholarships are to help students get higher education, but the 2017 Kiddie Tax change is pulling the opposite direction."
Related video: Will Your 2019 Tax Refund Be Sweeter Than Usual?
More from The Wall Street Journal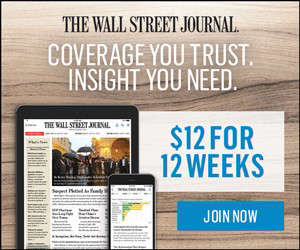 The Wall Street Journal.