The Trickiest Time of the Year for Stocks

The Wall Street Journal.
8/1/2017
We're getting into the dog days of summer, but that's typically when the stock market cools off.
August has historically been a weak month for equities. The S&P 500 has averaged a 1.4% decline in August over the past two decades, according to Bespoke Investment Group.
Over the past half century, an investor who put $100 into the S&P 500 only for the month of August each year would have $98 today. The same amount invested only in December, another typically slow month for the market and the best for performance, would be worth $204 over the half-century span.
Markets are always subject to seasonal factors that can distort performance, and it's not surprising that the market lags during a low-volume period where traders and investors are often on vacation. But investors should pay particular attention this year as they contend with a stock market whose unusual calm has itself become a source of concern.
Stocks have marched higher this year almost unabated, even as President Donald Trump's agenda has stalled; geopolitical tensions have risen, and the economy has cooled off, as The Wall Street Journal's Morning MoneyBeat newsletter noted Tuesday.
The S&P 500 is up 10% in 2017 and has gone more than a year without a 5% pullback, the longest such stretch in more than two decades, according to LPL Financial. In fact, it has been nine months since the market pulled back even 3%, the firm notes. That's led to worries that stocks are climbing too fast, making them subject to a sharp reversal.
Some say the seasonality in play in August could hasten a retreat in the market.
"August has been the worst month of the year twice out of the past four years," said Ryan Detrick, senior market strategist at LPL Financial, in a research note. One of those years, he notes, was 2015, when the stock market swiftly fell into a correction amid concerns about China.
Still there are also reasons to believe stocks will keep chugging higher. The Federal Reserve has continued to hold rates historically low, keeping that nearly-decade-long support for the stock market intact. Earnings are also robust, with companies set to report their best two quarters of growth in six years.
But if the seasonality kicks into gear in 2017, it doesn't paint a particularly bright picture for the market in the months to come. Over the last half century, September has been even worse for the S&P 500 than August.
More from The Wall Street Journal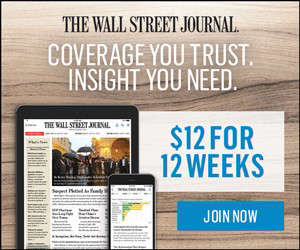 The Wall Street Journal.