How to get over the Great Recession and manage your money better

US News & World Report - Money
6/21/2018
Video by CNBC
The Great Recession hit more than a decade ago, but Americans are still feeling the effects of it on their pocketbooks. 

When it comes to wealth distribution, families at the middle saw their household wealth drop from more than $140,000 in 2007 to $85,000 in 2010. Despite gains in recent years, average household wealth still hasn't caught up to those pre-recession levels, according to calculations from the Urban Institute.
Workers, too, are still feeling the impact of the Great Recession. While unemployment today is low, "wages are only ticking up slowly," says Demetra Nightingale, institute fellow at the Urban Institute who focuses on social, economic and labor policy issues. That lagging increase in wages is "the lingering effect of some of the big changes that occurred with the recession," she says.
For some people, the financial crisis had an impact on their tolerance for debt and investing risk. Following the Great Recession, 53 percent of millennials said they would never be comfortable investing in the stock market, according to a 2017 survey of 1,700 millennials between the ages of 20 and 36 by Wells Fargo Asset Management. That can be problematic since the stock market is a powerful tool for meeting savings goals, experts say.
So what can people do to recover from the trauma of the Great Recession, and how can they prepare for the next financial crisis? Here's what to know.
[See: Dear Younger Me – 12 Financial Truths We Wish We Knew Earlier.]
Learn from previous mistakes. "If you lost half of your 401(k) balance in 2008-2009, you can choose to blame circumstances or [you can] put on big girl panties and do something about it," says Erika Rasure, assistant professor of business and financial services at Missouri's Maryville University.
Rasure, who has a Ph.D. in personal financial planning, recommends reflecting on the last financial crisis and using it to change your actions in the future. "The past should not define us – it should refine us," she says.
To face your financial fears, make money your focus, she says. Look at the financial products and outcomes that are making you fearful and let yourself feel that fear by writing it down and facing it. Ask yourself, "Why does this matter to me?" Rasure says. "Why am I worried about the stock market going down?"
Then, commit to taking one step every day toward your goals, whether it's reading a financial article or tweaking your investment portfolio.
[See: Basic Money Lessons You (Probably) Missed in High School.]
Improve your financial standing while the going is good. There are steps to take today, while the economy is on the upswing, to prepare yourself for the next inevitable downturn, experts say. 
Build an emergency fund, says Caroline Ratcliffe, senior fellow and co-director of the Opportunity and Ownership initiative at the Urban Institute. Even a little bit of savings can go a long way toward protecting you and your family from "wealth shocks," such as job loss or health emergency. "You can't be a successful retirement-saver or homeowner if you don't have emergency savings," Ratcliffe says. "The ramifications of having emergency savings can be impacted throughout someone's financial life."
Consider applying for low-interest credit while you're employed and your salary is healthy. It's better to get access to credit while you're doing well instead of needing to tap high-interest or predatory debt in an emergency.
Continue to pay down debt and build your credit history and improve your score while you can. Again, being as financially healthy as possible while times are relatively good will help cushion you against some of the more severe financial blows when times are bad.
[See: 10 Tips for Couples and Young Families to Build Wealth.]
Improve your job skills and networks. For workers who are worried about another crisis uprooting their industry, there are steps they can take to protect themselves and ease their minds. Nightingale of the Urban Institute recommends doing three things: expanding your job skills, maintaining your professional networks and, if you lose your job, getting back to work as soon as possible.
If you opt to go back to school, research the program and career path carefully to ensure the costs are worth it and the job market in that industry is robust, Nightingale says: "You don't want to train in something where there won't be many jobs."
More from U.S. News & World Report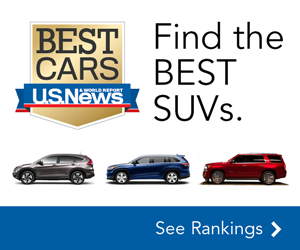 US News & World Report - Money