10 Private Islands You Might Actually Be Able to Afford

By Louis DeNicola
of Cheapism
|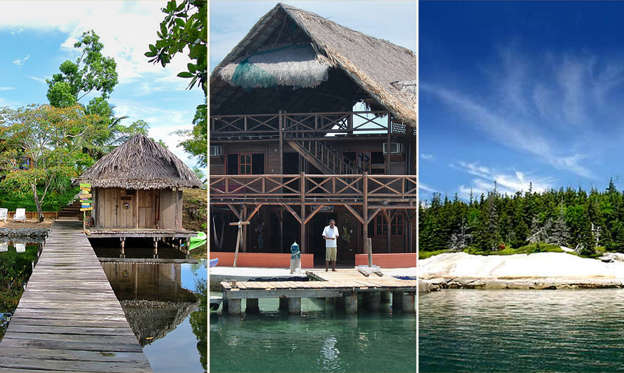 Five to buy and five to rent
Owning a private island is generally seen as a privilege reserved for the rich. Without a doubt, developed islands with large homes in the most favorable locations generally go for millions (if they're for sale at all). But that doesn't mean there's no market for the average island-seeking Joe. A nice piece of 360-degree beachfront property may even sell for less than a mainland home.
Underwood Island Before you get too dreamy (and we do hate to be a downer), you should realize that it's not all smooth sailing when you're buying an island. First, keep in mind that you'll probably need to own or rent a boat to get there -- no small expense. And it's one thing if you're near a large port city, but an isolated island may pose a problem. On the other end, you'll need a dock or jetty, and deep water if you're coming in on a large boat.
Many low-priced islands are undeveloped, and buyers must deal with strict environmental and zoning laws. It can take a lot of time and money to clear the way for new structures. Also consider such basics as fresh water, power, and plumbing, which are not always cheaply or easily available. If you find the prospect daunting, you can also rent an entire island for the cost of a five-star hotel room.
For intrepid buyers and travelers in search of the island life, here are five to buy and five to rent.
© privateislandsonline.com/islands/isla-paloma; airbnb.com/rooms/385237; rent.privateislandsonline.com...