7 ways Social Security will change in 2016

U.S. News & World Report
12/21/2015
1. No payment increase.
This is the third time there has been no Social Security payment increase since automatic cost-of-living adjustments began in 1975. There was also no increase in payments in 2010 and 2011. In January 2015 the cost-of-living adjustment was 1.7 percent. Social Security payments are adjusted to keep up with inflation as measured by the Consumer Price Index for Urban Wage Earners and Clerical Workers, but are not decreased when the index does not detect inflation. The average monthly benefit for retired workers is expected to be $1,341 per month in 2016, and retired couples who are both receiving benefits will receive an average of $2,212 monthly.
2. Stagnant tax cap.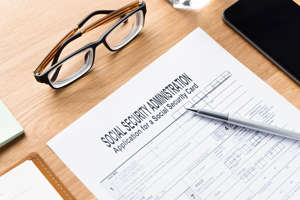 © gong hangxu/ iStock/ Getty Images In years when there is no cost-of-living adjustment, there is also no change in the maximum amount of earnings subject to the Social Security tax, which will remain $118,500 in 2016. Earnings above this amount are not subject to the Social Security portion of the payroll tax or used to calculate retirement payouts.
3. Earnings limit unchanged.
The Social Security earnings limit for people who work and claim Social Security payments at the same time will remain $15,720 in 2016 for people ages 65 and younger. Social Security beneficiaries who earn more than this amount will have $1 in benefits temporarily withheld for every $2 in earnings above the limit. For people who will turn 66 in 2016, the earnings limit climbs to $41,880, and the reduction in payments for earning too much declines to $1 withheld for every $3 in excess earnings. Once a retiree turns 66 in 2016, the earnings limit no longer applies and benefit payments are recalculated to factor in withheld payments and continued earnings.
4. Existing beneficiaries protected from Medicare premium increase.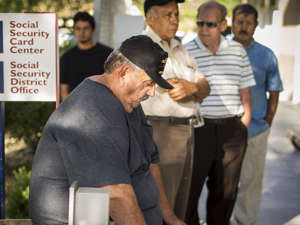 © REX/ZUMA Most retirees who are already receiving Social Security benefits will continue to pay the same Medicare Part B premium in 2016, because Medicare Part B premiums are prevented by law from increasing faster than Social Security payments for most existing beneficiaries. However, retirees who first sign up for Medicare Part B in 2016 and high income Medicare beneficiaries may pay higher monthly premiums than people who previously signed up for Social Security.
5. Maximum possible benefit declines.
The maximum possible Social Security payment for a 66-year-old worker who signs up for Social Security in 2016 will be $2,639 per month, down $24 from $2,663 in 2015. "A decrease in full maximum benefits occurs when there is no cost-of-living adjustment, but there is an increase in the national average wage index," according to a statement from the Social Security Administration. 
6. More online services.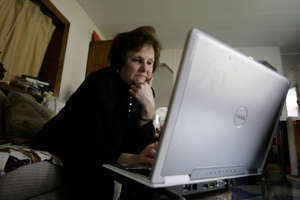 © AP Photo/Joel Page The Social Security Administration is continuing to add to the services offered online. Workers can already create a My Social Security account that allows them to view their taxes paid and get a personalized estimate of their monthly payments at various claiming ages. Retirees can use this account to adjust their direct deposit, obtain a benefit verification letter, request a replacement SSA-1099 form or, most recently, obtain a replacement Medicare card.
7. Longer office hours.
Following years of cutbacks, the Social Security Administration expanded office hours in many of its field offices beginning in March 2015. However, most offices continue to close to the public at noon on Wednesdays so that employees can work to reduce backlogs. If you prefer to conduct your Social Security business in person, you will now have an hour longer to do it on most weekdays.

Next Story
Thousands powerless as heat wave breaks across northeast