Hot -- and not -- destinations for relocating retirees

CNBC
2/27/2015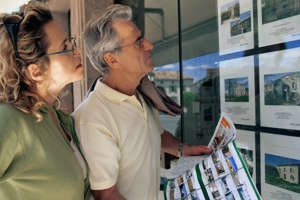 © Image Source/Getty Images Couple looking at homes posted at real estate office.  Age in place? Hardly. Retirees are on the hunt for better weather and lower costs of living.
An estimated 4.2 million retirees moved into a new home last year, according to a new study from Merrill Lynch and Age Wave. And almost two-thirds of retirees say they will move at least once in retirement. (One possible reason why: By age 61, a majority of people have crossed the "Freedom Threshold," researchers posit, meaning they are free to choose where they want to live rather than be tied to a specific place by work and family obligations.)
"The natural extension of that freedom is choice," said David Tyrie, head of retirement and personal wealth solutions for Bank of America Merrill Lynch. "One of the most popular questions is, should I stay or should I go?" Some drivers include empty nesting, divorce or health challenges, but the biggest is being close to family, he said.
Asked to grade their location, more than 3,600 retirees and soon-to-be retirees gave these spots top marks.
1. Overall happiness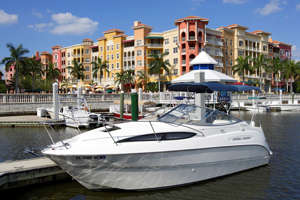 © Franz Marc Frei/Getty Images Boats in marina in Naples, Fla.  No surprise, retirees favor Florida. Current retirees gave the South Atlantic region (Delaware, Florida, Georgia, Maryland, North Carolina, South Carolina, Virginia, West Virginia and Washington, D.C.) top marks as a fit for their priorities and lifestyle. The Great Lakes region (Illinois, Indiana, Michigan, Ohio and Wisconsin) came in last.
South Atlantic
Mountain
Pacific
South Central
Heartland
Northeast
Great Lakes
2. Weather and climate
© Bill Ross/Corbis Denver skyline.  Perhaps it's the dry heat. Residents of the Mountain region (Arizona, Colorado, Idaho, Montana, Nevada, New Mexico, Utah and Wyoming) reported the highest satisfaction with their location's climate, followed closely by those in the South Atlantic and Pacific (California, Oregon, Washington) regions. Retirees, meanwhile, were least likely to be satisfied in the Heartland (Kansas, Iowa, Missouri, Minnesota, Nebraska, North Dakota and South Dakota).
Mountain
South Atlantic
Pacific
South Central
Northeast
Great Lakes
Heartland
3. Cost of living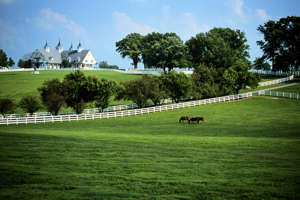 © Glen Allison/Getty Images Horse farm in Lexington, Ky.  Tax friendliness isn't the only cost consideration retirees consider. Residents of the South Central region (Alabama, Arkansas, Kentucky, Louisiana, Mississippi, Oklahoma, Tennessee and Texas) report being the most satisfied with their cost of living. Those most apt to have sticker shock: A tie between the Pacific and Northeast (Connecticut, Maine Massachusetts, New Hampshire, New Jersey, New York, Pennsylvania, Rhode Island and Vermont) regions.
South Central
Mountain
South Atlantic
Heartland
Great Lakes
Pacific
Northeast
4. Retiring in place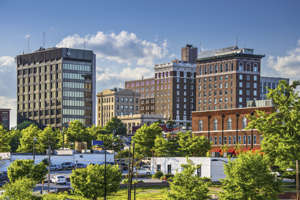 © SeanPavonePhoto/Getty Images Greenville, SC cityscape.  Despite their complaints, many retirees stay put in their states. Of the retirees who changed homes last year, 83 percent stayed in their home state, according to the study. Soon-to-be retirees in the South Atlantic region were most apt to say they'll stay in the area during retirement. Workers in the Northeast are the least likely to stay put.
South Atlantic
Pacific
Mountain
South Central
Heartland
Great Lakes
Northeast
5. Relocating in retirement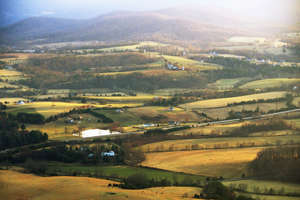 © Robert Llewellyn/Getty Images Countryside outside of Charlottesville, Va.  "Freedom Threshold" aside, only a small portion of retirees—17 percent—chose to relocate to a different state or region last year. (About 6 percent have opted for a snowbird lifestyle, splitting their time between two locations.) The South Atlantic region was the most popular spot, and the least, the Great Lakes region.
South Atlantic
Mountain
Pacific
South Central
Northeast
Heartland
Great Lakes