Investors Are Too Conservative With Their Retirement Portfolios

U.S. News & World Report - Money
5/8/2017
Be aggressive – that's a loaded term retirement investors hear from co-workers, family, and friends – and even from their financial advisors.
Yes, studies show that to beat inflation and to make your money grow faster, a good chunk of your plan should be earmarked for higher-performing stock funds. But just how aggressive is an investor supposed to be with his or her IRA, 401(k) or other long-term investment plans – and why?
The fact is, too many U.S. adults are ultra-conservative with their retirement savings, and that could curb their chances of living the good life in their golden years.
A recent Wells Fargo study states that American career professionals "have an investment strategy that's too conservative."
[See: 10 Long-Term Investing Strategies That Work.]
Wells Fargo reports that 59 percent of Americans are more concerned about "avoiding loss than maximizing the growth of their investments for retirement," and that this sentiment is shared equally across all age groups
"This relatively conservative approach to investing among younger people may reflect an emotional reaction of day-to-day market volatility," Joe Ready, head of Wells Fargo's institutional retirement and trust division. "However, it's important not to have a knee-jerk reaction. It's also important to make informed decisions about investing in a way that allows those with a long runway before retirement to use their biggest asset – time – to accelerate their savings growth potential."
OK, so too many Americans pull back on their retirement savings strategy – so what can they do to get on the fast track, without carrying too much investment risk?
Some investors look to the calendar with their retirement plans, and proceed accordingly.
"As an investor, I stick to mutual funds with target dates on them, as in the target date one wishes to retire," says Jeff Kelley, a small business owner based in Richmond, Virginia. "Over time, mutual fund managers move out of stocks and into bonds."
"I'm 35, so I don't plan to retire until say 2045 or so," he adds. "So, my portfolio has fund investments with a target date of 2060 (which is aggressive), a target 2045 (a moderate mix of stocks and bonds) as well as a target date of 2025 (more bond-heavy)."
Age plays a big role in how aggressive you can get, financial professionals say.
"It all comes down to two main questions a retirement savers needs to ask: 'What is my time horizon?' And 'What is my risk tolerance?' says Michael Houghton, a financial planner with Houghton Financial Partners in El Paso, Texas.
Younger professionals that are further from retirement should be taking more risk and being more aggressive with their funds, Houghton says. "They have something nobody else has, time. That said, it's still important for these younger professionals to know their appetite for risk," he says. "These people need to think about what they would have done if their 401(k) account was down 30 percent, 40 percent, or 50 percent at the bottom of the market, like it was in March 2009."
Other money managers maintain the best approach is a "Goldilocks" approach – not too conservative, but not too aggressive, either.
"When we manage assets for clients, we are general willing to forgo some of the upside to try to avoid the worst of the downside," says Warren A. Ward, a financial planner at WWA Planning and Investments in Columbus, Indiana.
"Eventually each portfolio provides the same results but if fear is reduced along the way, the likelihood of the client remaining invested increases," he says. "All in all, we think that selling at the wrong time is the event most likely to cause the failure of a retirement strategy," he says.
Yet, in the specific case of a retirement plan which features matching contributions, Ward always advises retirement savers to go heavier on stocks. "If you put in 3 percent of your salary and your employer matches it, you'd have to suffer a 50 percent correction before you'd have less in the account that what you contributed yourself," he says. "That seems like a fairly safe bet."
Maybe the most prudent advice on the "aggressiveness issue" is to figure out when you need the money in retirement, and invest in line with that timeline.
"Retirees may be best served by dividing money into different accounts based on when they plan to need the assets," says Bill Dendy, president of Elite Financial Management in Dallas. "Those assets that will not be needed for 10 or more years can be invested more aggressively; however, those assets that will be used in the first two-to-three years should be treated more conservatively."
Good old-fashioned financial planning can help determine how aggressive a retiree should be in investments, Dendy says. "If a retiree can meet financial needs with a return of only 3 to 5 percent, they can invest more conservatively than one who needs 5 to 7 percent."
"Just know that in general, the higher the potential return, the greater the risk of disappointment," he says.
Common sense dictates that a retirement portfolio more heavily weighted in stocks increases the chance of a fatter retirement portfolio. But every retirement saver has his or her own unique needs and timeline. Consequently, the best approach is to work with a financial planner on a risk-based, asset allocation retirement savings portfolio that hits every note on your long-term savings playlist.
[See: 7 of the Best Stocks to Buy for 2017.]
In that sense, having a good plan overcomes any move to be too aggressive or too cautious with a retirement plan, and in the process, takes away any onerous risk concerns that may keep you up at night – and still leaves you plenty of money for a comfortable retirement.
More from U.S. News & World Report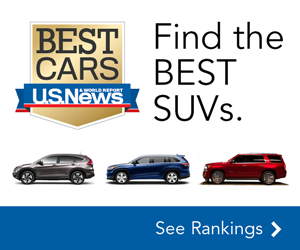 U.S. News & World Report - Money