The rise and fall of FTX's Sam Bankman-Fried, who became a crypto billionaire in just 4 years before losing most of his wealth in a day and resigning from his beleaguered company
By lvaranasi@insider.com (Lakshmi Varanasi,Sarah Jackson,Britney Nguyen)
of Markets Insider
|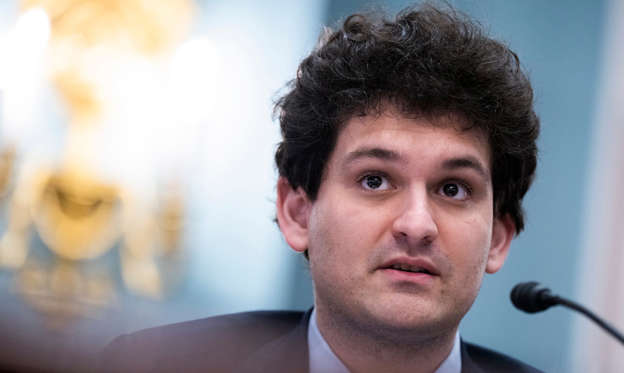 The rise and fall of FTX's Sam Bankman-Fried, who became a crypto billionaire in just 4 years before losing most of his wealth in a day and resigning from his beleaguered company
Sam Bankman-Fried catapulted into a crypto billionaire, but it took just one day for most of his fortune to be wiped out.
The co-founder of cryptocurrency exchange FTX and Alameda Research saw his net worth plummet from nearly $16 billion to $1 billion.
Bankman-Fried, also known as SBF, has since resigned as CEO while FTX begins Chapter 11 proceedings.
A month ago, Sam Bankman-Fried was a 30-year-old with a mop of brown hair and enough clout to go by his initials, SBF. He had a cryptocurrency exchange called FTX, a trading firm called Alameda Research, and $15.6 billion to his name, according to estimates from Bloomberg. 
He had catapulted into one of the biggest names in crypto in a matter of four years and was setting his sights on mainstream finance.
Now, all he has left are his initials and, he thinks, $100,000 left in the bank. On November 11, FTX announced Bankman-Fried was resigning as CEO and would be replaced by John J. Ray III. In addition, FTX, Alameda Research, and roughly 130 affiliated companies have begun Chapter 11 bankruptcy proceedings. 
The collapse of Bankman-Fried's fortune has loomed for months. Reports have been circulating this year that FTX was on a "shaky financial foundations" amidst larger instabilities in the global crypto market, according to The New York Times. 
Bankman-Fried spoke to Andrew Ross Sorkin at the New York Times DealBook Summit on Wednesday, where he said he doesn't "personally think that" when Sorkin asked if he was worried about being held criminally liable for the collapse of FTX.
He said he's more focused on helping FTX's millions of customers and stakeholders who lost money from the exchange. 
Here's how SBF went from crypto's poster child to its greatest cautionary tale:
© Getty Images