The Sky's the Limit For AppleStock (AAPL)

U.S. News & World Report
11/2/2017
Apple (AAPL), the most valuable publicly traded company in the world, got a little bit bigger Thursday. Both earnings per share and revenue not only grew, but managed to beat expectations as the company posted its best September quarter ever. AAPL stock added more than 3 percent in after-hours trading, eclipsing the $170 per share mark and hitting all time records.
Before Apple's earnings announcement, shares had already gained 43 percent this year, far better than the 15 percent return of the Standard & Poor's 500 index.
Earnings per share increased 24 percent, from $1.67 to $2.07. Analysts were expecting EPS of $1.87, according to FactSet.
Revenue grew 12 percent to $52.57 billion, up from $46.85 billion a year ago. Consensus estimates called for revenue of $50.69 billion, according to FactSet. On top of that, revenue guidance for the fourth quarter exceeded expectations – the company projected a mid-point of $85.5 billion versus analysts $85.3 billion – and since Apple tends to give conservative guidance, that was a bullish sign for investors.
Apple Q4 earnings breakdown. Apple's cash cow for the past decade has been the iPhone, and that's not changing anytime soon. In the September quarter, Apple sold 46.68 million iPhones, reaping revenue of $28.85 billion for an average selling price of $619. Analysts polled by FactSet were looking for 46 million shipments, revenue of $29.81 billion and an average selling price (ASP) of $638.
iPhone revenue increased just 2 percent year-over-year, but importantly, that was driven by unit growth (up 3 percent), rather than ASPs, which were essentially unchanged from the same quarter a year ago. A year ago, Apple sold 45.51 million iPhones in the quarter at an ASP of $619. With higher-priced iPhones now hitting the market in Apple's fiscal Q1 and Q2, iPhone revenue growth should be easier to accelerate.
[See: The 25 Best Blue-Chip Stocks to Buy for 2017.]
However, with new competition from Alphabet (GOOG, GOOGL), which just last year began making its first-ever Google-branded smartphone, the Google Pixel, and its longtime rivalry with Samsung still going strong, unit growth over time still faces threats.
On the brighter side, services revenue continues to impress, with that segment setting a record; services revenue rose 34 percent to $8.5 billion last quarter.
Most Apple bulls cite the relatively higher growth of services revenue as a catalyst that could propel shares higher, not just because higher growth is always good, but because services – which includes the likes of iTunes, Apple Pay, AppleCare and licensing revenue – are a high-margin business.
Mac and iPad sales were also both pleasantly surprising. Mac revenue rose 25 percent to $7.17 billion and iPad revenue rose 14 percent to $4.83 billion.
Until the company comes up with an entirely new, major product line – like the electric car Apple is quietly developing – services will probably be the second-biggest business segment for Apple behind the iPhone.
Looking forward. While the fiscal fourth quarter is certainly important to AAPL investors, the guidance for the holiday quarter is arguably even more important.
Though the newest iPhones – the iPhone 8, iPhone 8 Plus and iPhone X – were all unveiled during the fourth quarter in September, the $999 iPhone X is just hitting stores this week. Worse yet, supply bottlenecks have limited production, and those who order the iPhone X today won't get it for another five or six weeks.
"In the short run, the delay of the iPhone X, seemingly negative, may have two unintended positive consequences. The delay in production and delivery turns iPhone's 'super cycle' into a 'super long cycle' and pushes the Q4 revenue into Q1. As a result, the regularly seasonal revenue will be smoothed," says K C Ma, professor of finance at Stetson University.
"Also, the die-hard iPhone fans don't mind waiting another few weeks for the iPhone X. In fact, the delay of Apple's iPhone X only adds to the sense of 'exclusivity' of getting the products before others," Ma says.
In the meantime, if you've been antsy to get a new iPhone, you're left choosing between the iPhone 8, from $699, and the iPhone 8 Plus, from $799. But those don't come with a 5.8-inch screen, a battery life two hours longer than the iPhone 7, and the futuristic facial recognition technology of the iPhone X.
That's why Apple's revenue guidance for the holiday quarter was so important, and the company guided for revenue between $84 billion and $87 billion. Wall Street analysts were expecting revenue of $85.31 billion in the fiscal first quarter.
[See: 7 of the Best Stocks to Buy for 2017.]
Overall, the fiscal fourth quarter was great and guidance was impressive as well. Having enjoyed an awfully good run this year, it looks like Apple shares aren't done yet.
More from U.S. News & World Report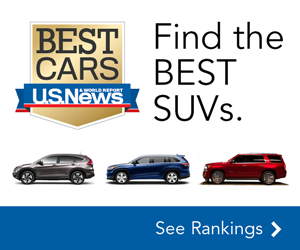 U.S. News & World Report