Small Business Optimism Runs Into Risks on Hiring New Employees

24/7 Wall St.
11/14/2017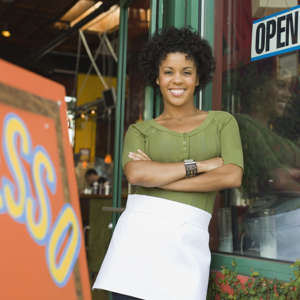 © Thinkstock

The National Federation of Independent Business (NFIB) has released its October Small Business Optimism Index, showing that optimism remained at lofty levels. In fact, the index rose to 103.8 from 103.0 in September. It is rather important to consider the mix of these results, because there are some serious issues that may hold back progress ahead, even as the climate for business conditions remains quite high.
As of October, more small business owners forecast that they should have higher sales ahead. More owners also think that now is a good time to expand their businesses.

Business owners, and those who are thinking about opening up a small business, might want to pay attention here. The optimism has already been quite high, and this extends the streak of positive months going back to last November's election month.
It was interesting that the breakdown of the components was not unilateral. The NFIB showed that four of the index components rose in October, but five components declined and one remained unchanged. Still, the gains were high where there were gains: the outlook for expansion and sales expectations each jumped by six points and job openings increased by five points.
Here are some of the other observations:
Some 59% of owners said they tried to hire in October, with 88% of them reporting no or few qualified applicants.The net percentage of all owners (seasonally adjusted) reporting higher nominal sales in the past three months compared to the prior three months was a net 1%, unchanged from September.The net percentage of owners reporting inventory increases rose two points to a net 0%.The net percentage of owners raising average selling prices rose two points to a net 8%.Reports of higher worker compensation rose two points to a net 27%, historically strong.And 4% of owners reported that all their borrowing needs were not satisfied, up two points and historically low. Twenty-nine percent reported all credit needs met (down four points) and 53% said they were not interested in a loan, up two points.
On capital spending, the NFIB said:
Fifty-nine percent reported capital outlays, unchanged. Of those making expenditures, 41 percent reported spending on new equipment (up 2 points), 24 percent acquired vehicles (up 1 point), and 16 percent improved or expanded facilities (up 3 points). Seven percent acquired new buildings or land for expansion (up 1 point) and 12 percent spent money for new fixtures and furniture (unchanged). The percent of owners planning capital outlays was unchanged at 27 percent. The recovery from the hurricanes will undoubtedly raise these numbers.
NFIB Chief Economist Bill Dunkelberg said:
Owners became much more positive about the economic environment last month, which suggests a longer-run view. In the nearer term, they are more optimistic about real sales growth and improved business conditions through the end of the year.
Consumer sentiment surged based on optimism about jobs and incomes, an encouraging development as consumers account for 70 percent of GDP. We expect a pickup in auto spending as people in Texas and Florida continue to replace cars that were damaged in the hurricanes. We expect the same increase in home improvement spending, partly because of the hurricanes, but also because of the skyrocketing price of homes.