If Trump gets tax reform done, you can bet on these stocks to soar

The Hill
4/11/2017
© Provided by The Hill If Trump gets tax reform done, you can bet on these stocks to soar
After the failed Republican effort to repeal and replace ObamaCare, President Trump has set his sights on passing sweeping tax reform legislation.
There are plenty of reasons to be skeptical here. As of late, events in Syria along with a key China policy meeting are making foreign policy an increasingly important issue in Washington. Even if Republicans stay focused on domestic issues, a raucous Freedom Caucus is upending GOP legislative plans.
And let's not forget the great irony that Trump, the first president in modern history to not divulge his tax returns, is somehow the guy who will reform the system. But this is how politics and policy work in 2017. So don't be surprised if we get some kind of tax reform package in the coming months despite this.
In fact, Wall Street still is optimistic about tax reform. A recent Goldman Sachs analysis predicted that while movement may not be as quick or as meaningful as some had hoped, "legislation that lowers the corporate tax rate and makes incremental tax reforms [will] be enacted by late 2017 or early 2018."
So what companies will be the biggest winners? Here are a few sectors and specific companies to watch.
1. Technology companies may benefit from repatriation breaks
There's a lot of talk about all the "dry powder" that technology stocks have sitting around. Chief among them are Apple (AAPL), with almost $250 billion in cash and investments on the books, and Microsoft (MSFT), not slouching with a war chest of around $130 billion.
However, the lion's share of that money is overseas and would be subject to taxes of as much as 35 percent when brought back home. Trump has long talked about lowering that tax rate to prompt firms to bring money home and invest in the U.S., which very well may happen if legislation passes.
Of course, the reality is that few jobs or new factories will be created. Corporations like Apple and Microsoft instead are more likely pay down debt and share that cash with investors through bigger dividends. But shareholders undoubtedly will come out ahead after the influx of capital, even if it doesn't move the broader economy.
Click ahead to see more stocks that will get a boost from tax reform.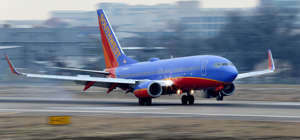 2. Domestic companies may benefit from lower corporate rates
The reason technology stocks have so much money stashed overseas is because that's the most efficient way to operate a multinational company and minimize taxes.
But if you're an airline like Southwest (LUV) that generates almost every penny of revenue within the U.S., or a business service company like Paychex (PAYX) that exclusively serves American clients, well, you can't play those clever accounting games.
On the other hand, even a modest reduction in the federal tax rate from 35 percent to anything in the 20 percent range would create a material benefit for these stocks.
And unlike a one-time windfall, this reduction in taxes would provide a lasting lift to profitability for however long that rate stays on the books.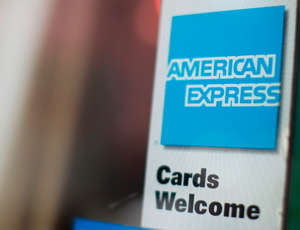 3. Consumer stocks may benefit from a "reflation" rally
Of course, rather than pick individual winners based on their specifics, it may be simpler to just bank on the idea that broad tax reforms will help businesses and consumers alike, thus boosting discretionary spending and continue the "reflation" of growth in America. If you believe that is going to happen, there are simple plays that make a lot of sense.
Credit card company American Express (AXP) should benefit from more consumers swiping their credit card, freight giant J.B. Hunt (JBHT) will be shipping more goods to businesses and factories, and used-car king CarMax (KMX) will see more prospective buyers step onto the lot. Back in November and December, a lot of these stocks rallied on the hopes of a broad-based recovery. They may get some momentum back if and when tax reform transpires.
Jeff Reeves is a stock analyst and executive editor of InvestorPlace.com. His commentary has also appeared on CNBC, Fox Business, USA Today, and the Wall Street Journal network.
The views expressed by contributors are their own and are not the views of The Hill.