Richard Pryor's Daughter Dismisses Claim He Had Sex With Marlon Brando

Vulture.com
2/9/2018
(Video provided by People)
In Quincy Jones's recent interview with Vulture, the music legend recounted time spent with Marlon Brando when he was younger and provided this colorful anecdote: "He was the most charming m----------r you ever met. He'd ---k anything. Anything! He'd ---k a mailbox. James Baldwin. Richard Pryor. Marvin Gaye."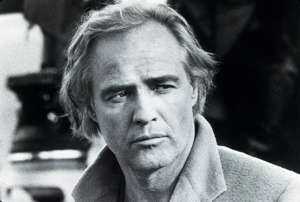 © SNAP/REX/Shutterstock When asked if he meant Brando had sex with those men, Jones responded, "Come on, man. He did not give a ---k!"
It was a big claim that Pryor's widow, Jennifer Lee Pryor, eagerly confirmed by saying, "It was the '70s! Drugs were still good, especially Quaaludes. If you did enough cocaine, you'd ---k a radiator and send it flowers in the morning."
© Bettmann/Bettmann Archive Richard Pryor Pryor's daughter, however, is saying that while her father was a progressive and sexually open man, he did not have sex with Brando.
© Ron Adar/Getty Images In one Facebook post from this Thursday, Rain Pryor minimized Jones's comments by saying, "All you who touted Faux News and preach about wanting blacks to be represented in a great light and then posted Q's interview are irrelevant and full of your own BS. Q, was once a brilliant music producer who is losing his mind, and decided to garner publicity for himself with a sensationalized interview." And she also minimized the input of her father's former wife with these remarks: "Then on top of it all, my dad's so called widow validated it, because she needs to keep legitimizing herself and tarnish our dad even after he's dead. She hated Q and Daddy." 
It was in a second Facebook post later in the afternoon she specifically addressed the Brando story. "Daddy did NOT have relations with Brando," wrote Rain Pryor. "There were no trips to his South Pacific Oasis, no flowers or love notes between. Not even a film role." It was also in her second post that the comedian's daughter pointed out his broad range of sexual tastes — that just didn't happen to include Marlon Brando. "My dad was very open with his life, so much so that news of his relationship with a trans woman in the early 70s and 80s wasn't really newsworthy nor notable. As a child I knew her, not as the trans person in our home, but the lady whom everyone accepted." 
Despite the conflicting statements, Jennifer Lee Pryor says more accounts of Pryor's "bisexual experiences" and intimate details about his life will come to light once his diaries are published later this year. She promises also that the manuscripts will be in their raw, unedited form. 
"With Richard, it has to be authentic or we shouldn't bother," she told Vulture. "That's all it can be."