100 best John Wayne movies

By Jacob Osborn
of Stacker
|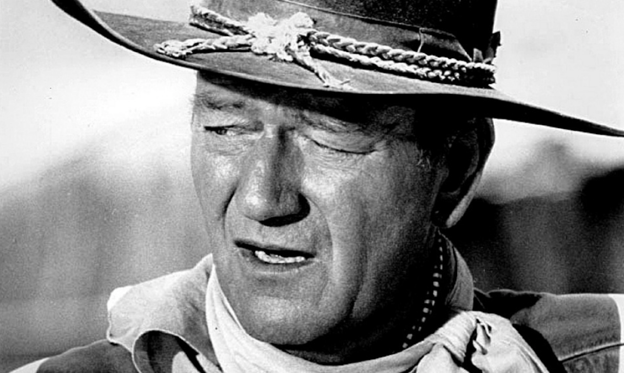 100 best John Wayne movies
Before he was one of Hollywood's most bankable and iconic Western movie stars, actor John Wayne was a USC lineman named Marion Morrison. After injuring his shoulder in a body-surfing accident, Morrison lost his football scholarship and landed a job in 1927 as a prop guy on the Fox studios lot. That gig didn't last long, however, as it took just three years for Morrison to snag his first lead role in 1930's "The Big Trail." Not being fond of the name Marion Morrison, the movie's producers instructed director Raoul Walsh to change it. John Wayne was thus born.
John Wayne's unabashedly masculine personality might seem a little antiquated these days, but his substantial portfolio nevertheless persists as the stuff of legend. Wayne was credited in at least 177 movies over the course of his career. That's not to mention his oft-overlooked (and frequently uncredited) credits as a producer and director. Suffice to say, the man kept a formidable work ethic from one decade to the next that resulted in not just some of Hollywood's most classic Westerns, but some of its best films, period.
In honor of The Duke himself, Stacker is ranking John Wayne's best 100 movies. Going from lowest to highest, we ranked each movie according to its IMDb rating, focusing only on Wayne's acting credits. It's worth noting that most of Wayne's films don't have too many user votes, but that's largely because they were released in the first half of the 1900s. Without further ado, we present John Wayne's best 100 films. Take 'er easy there, pilgrim!
© Universal Pictures