Mean Girls cast reunites to raise money for Las Vegas shooting victims
Entertainment Weekly
10/3/2017
Some of Mean Girls' most famous alums are uniting for a good cause.
Amanda Seyfried, Lacey Chabert, Daniel Franzese, and Jonathan Bennett are marking Oct. 3 — a.k.a. Mean Girls Day — by reuniting to raise money for the victims of Sunday's mass shooting in Las Vegas, which left at least 59 people dead and more than 500 others injured.
Bennett, who played Aaron Samuels, shared a video on Twitter urging fans to donate just $3 to a GoFundMe initiative called "Mean Girls for Las Vegas." The goal is to raise $300,000, with all proceeds going to the National Compassion Fund to benefit victims of the shooting.
"We know fetch is never going to happen, but we can make this happen," Chabert says in the video.
"On #October3rd, he asked me to help." #MeanGirls

Please help the victims of the tragedy in Las Vegas at https://t.co/YMwEV1SDsLpic.twitter.com/OhXNSMvCYC

— Jonathan Bennett (@JonathanBennett) October 3, 2017
You can read more about the Mean Girls fundraiser and donate here.
Related slideshow: "Mean Girls" -- where are they now? (via Photo Services)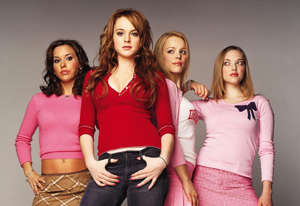 'Mean Girls': Where are they now?