The Beatles to One Direction: 50 years of boy bands

Photos
|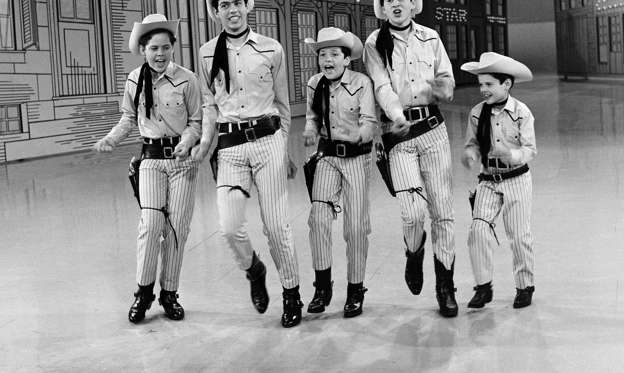 The Osmonds
In 1958, brothers Alan, Wayne, Merrill and Jay Osmond began as a children's barbershop quartet. Their younger brothers, Donny and Jimmy, soon joined them. The Osmonds had 10 Top 40 hit singles between 1970 and 1975.
Members: Alan, Wayne, Merrill, Jay, Donny and Jimmy Osmond.

Biggest hits: "One Bad Apple," "Down by the Lazy River," "Crazy Horses," "Hold Her Tight," "Love Me For a Reason" and "Yo-Yo."

(Pictured, L-R): Merrill, Alan, Jay, Wayne and Donny in 1966.
© Gerald Smith/NBC/NBCU Photo Bank via Getty Images