10 Artists Who Hate Their Biggest Hit

Mental Floss
10/9/2015
Sinead O'Connor announced in March 2015 that she'll no longer sing "Nothing Compares 2 U" because she doesn't emotionally identify with the song. O'Connor is hardly the first artist to grow tired of a signature hit.
Thom Yorke nicknamed Radiohead's first swing at the Top 40 "crap" and steadfastly refuses to trot the song into their regular live performance rotation. Guitarist Jonny Greenwood confessed his dislike for the song during recording; he tried to sabotage the song by hitting "the guitar hard—really hard."
The volatile Yorke actively and belligerently loathes the band's first foray into the mainstream—at one concert in Montreal, he quashed a fan request to play "Creep" by lambasting his audience with a, "f*** off, we're tired of it."
It's tough to imagine hating a song that united Michael Jackson, Sting, and Phil Collins, but at least one season a year, Irish singer Bob Geldof apologizes profusely for co-penning "Do They Know It's Christmas?" "I will go to the supermarket, head to the meat counter, and it will be playing," he told the Daily Mail. "Every f***ing Christmas." 
Geldof is busy paying double penance for his hand in a second star-studded charity singlet too: "I am responsible for two of the worst songs in history," he admits. "One is 'Do They Know It's Christmas?' and the other one is 'We Are The World.'"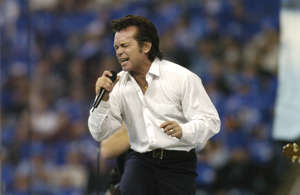 John Cougar can't name two people in rock 'n' roll more popular than his titular pairing (at least according to a 2008 interview with The Sun), but as life goes on, even the Americana singer's gotten tired of the duo long after the thrill of writing about them was gone. In the same interview, he said, "I am a little weary of those two."
"Jack and Diane" notched the only #1 in Mellencamp's career, so the singer begrudgingly owes the fictional high school sweethearts for a sizable chunk of his 35-year career. "I've been able to live on my whims, that's what Jack and Diane gave me," he says. "So I can't hate them too much."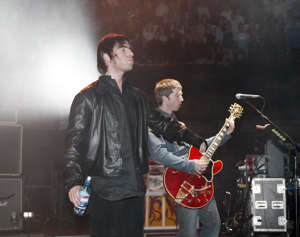 Liam, half of the brothers Gallagher in English alt rock band Oasis, wouldn't mind clocking fans who only know the singer as the brains behind the '90s most inescapable ballad, "Wonderwall." He praised Oasis' final album, Dig Out Your Soul, for lacking any "Wonderwall"-esque tunes, telling MTV, "I can't f***ing stand that f***ing song! Every time I have to sing it I want to gag," before rounding out his interview with a knock against fair-weather fans across the pond: "You go to America, and they're like: 'Are you Mr. Wonderwall?' You want to chin someone."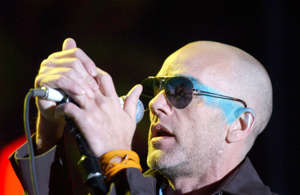 Lead singer Michael Stipe isn't too fond of his group's 1991 hit—in fact, he appeared on a 1995 episode of Space Ghost and announced "I hate that song." Today he tempers his dislike a bit, saying that he prefers not to say anything bad about songs he doesn't like because there might be a fan out there to whom that song is very important and has a particular meaning. Instead he now says that "Shiny Happy People" has "limited appeal" for him, and adds that it was the one song that the entire group agreed should not be included on their Greatest Hits compilation.