Buzzcocks Leader Pete Shelley Dies at 63

Variety
12/6/2018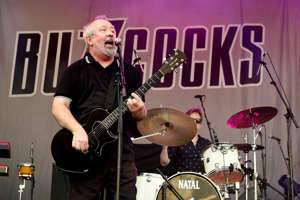 Pete Shelley, the lead singer of influential punk rock band Buzzcocks has died in Estonia. He was 63.
The BBC reported that he died on Thursday of a suspected heart attack.
The band is known for short, fast and loud hits like "Ever Fallen in Love," "Orgasm Addict" — which some radio stations refused to play — and "What Do I Get." Buzzcocks formed in 1976 with Shelley and Howard Devoto, who left the band in 1977 to form the angular post punk act Magazine. 
(via People)
The band members tweeted a statement, saying "Pete's music has inspired generations of musicians over a career that spanned five decades."
Shelley left the Buzzcocks and had a hit with "Homosapien" in 1981 as a solo performer; the single was banned by the BBC for its reference to gay sex.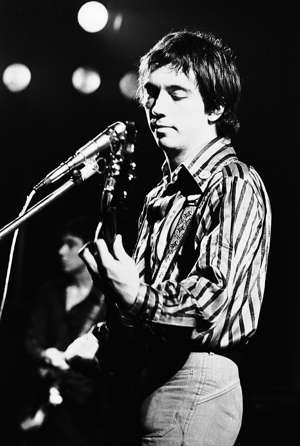 © 1978 Gus Stewart Pete Shelley of Buzzcocks performs on stage at The Roundhouse, London, 28th May 1978. (Photo by Gus Stewart/Redferns) Shelley, whose real name was Peter Campbell McNeish, was born in Leigh, England. The singer, songwriter and guitarist was inspired to form Buzzcocks after booking the Sex Pistols at a Manchester show, which was depicted in the film "24 Hour Party People."
Buzzcocks reunited in 1989 and most recently released the album "The Way" in 2014. Shelley continued to tour with a reunited Buzzcocks, which had dates scheduled through June 2019.