New Prince Song Drops in Advance of One-Year Anniversary of his Death

TheWrap
4/19/2017
A new EP of previously unreleased Prince music will go on sale this Friday, the one-year anniversary of the legendary musician's death.
The compilation, titled "Deliverance" is made up of six tracks recorded between 2006 and 2008 with co-writer and co-producer Ian Boxill. Following Prince's death last April, Boxill spent the last year finishing the songs.
The EP will be released on Friday by Rogue Music Alliance (RMA), the independent record company founded by Gabriel Wilson and David Staley. The title track is currently available to stream on Apple Music and for sale on iTunes.
"I believe 'Deliverance' is a timely release with everything going on in the world today, and in light of the one-year anniversary of his passing. I hope when people hear Prince singing these songs it will bring comfort to many," Boxill said in a statement.

"Prince once told me that he would go to bed every night thinking of ways to bypass major labels and get his music directly to the public," he continued. "When considering how to release this important work, we decided to go independent because that's what Prince would have wanted."
A physical version of the EP will be released on June 2. According to RMA, "the majority of all sales of 'Deliverance' will benefit Prince's estate."
Prince's life in photos: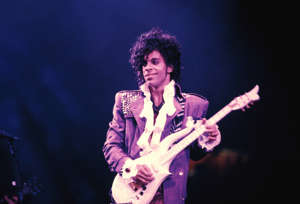 Prince: Life in Pictures