Rapper Travis Scott pleads not guilty to inciting a riot

Associated Press
4 days ago
© The Associated Press FILE - In this Tuesday, Dec. 8, 2015, file photo, Travis Scott performs at The Forum in Inglewood, Calif. Electronic music producer Deadmau5 and hip hop artists Scott, Young Thug and Lil Yachty are among the headliners for the 2017 installment of the BUKU Music + Art Project, which fuses electronic, hip hop and indie rock in New Orleans' warehouse district. Organizers on Tuesday, Dec. 6, 2016, unveiled the lineup. (Photo by John Salangsang/Invision/AP, File) BENTONVILLE, Ark. — A rapper who was charged with inciting a riot after inviting fans onstage during an Arkansas concert has pleaded not guilty.
Police say Travis Scott "encouraged people to rush the stage" during a concert Saturday at the Walmart Arkansas Music Pavilion in Rogers, about 200 miles northwest of Little Rock. Investigators say multiple people were injured, including a concert security employee and a police officer.
Scott's attorney, Drew Ledbetter, tells the Northwest Arkansas Democrat-Gazette (http://bit.ly/2qZQZNh ) Scott "only intended to put on a good show." Ledbetter says Scott waived his arraignment and pleaded not guilty to the charges, including disorderly conduct and endangering the welfare of a minor.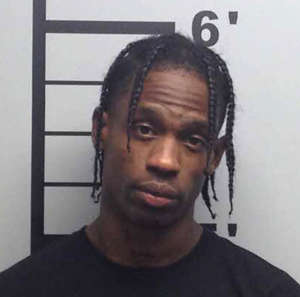 © The Associated Press This undated photo provided by the Benton County Sheriff's Office in Bentonville Ark., shows, rapper Travis Scott. Scott, whose real name is Jacques Webster was arrested Saturday, May 13, 2017, on charges of inciting a riot, disorderly conduct and endangering the welfare of a minor. ( Benton County Sheriff's Office via AP)
An attorney for the city says she can't comment on the pending case.
Scott, whose legal name is Jacques Webster, is scheduled to perform Friday in Michigan.
Related slideshow: Celebrity mugshots (via Photo Services)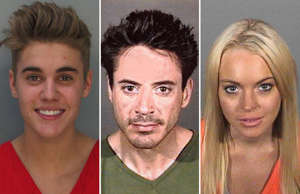 Celebrity mugshots