Family of late US gangster wants compensation for Cuba hotel

Associated Press
12/9/2015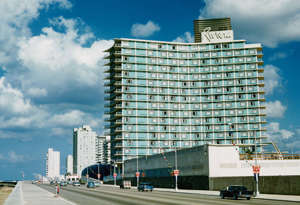 © Archive Photos/Getty Images The Hotel Habana Riviera on the Malecon coastal road in Havana, Cuba, circa 1959. TAMPA, Fla. — The family of the late gangster Meyer Lansky is hoping to be compensated for a Havana casino hotel seized after Cuba's 1959 revolution, now that the two countries have eased relations.
The countries are trying to resolve billions in dollars in claims for the confiscation of American properties by the island's socialist government, and Lansky's family sees an opportunity to reclaim the Habana Riviera or its cash equivalent.
Lansky's 60-year-old grandson, Gary Rapoport, of Tampa, says the hotel was taken from his grandfather forcefully and Cuba owes his family money, The Tampa Tribune reported.
The Havana hotel became kind of a base for Lansky, who is considered one of the most significant mob figures of the 20th century.
___