Lawyer: Jury at impasse in Arias case; judge says keep going

Associated Press
3/4/2015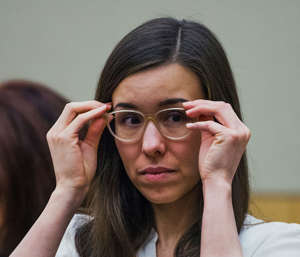 PHOENIX — A judge on Tuesday ordered jurors in the Jodi Arias case to keep deliberating after her lawyers said the panel had reached an impasse on whether to sentence her to death or life in prison for killing her lover in 2008.
Arias, now 34, was convicted of first-degree murder in 2013 after a lengthy trial that became a sensation with its tawdry revelations about her relationship with victim Travis Alexander. That jury deadlocked on her punishment.
Authorities said Alexander, 30, was found dead in the shower of his Mesa home after Arias shot him in the forehead and slit his throat so deeply that he was nearly decapitated.
On Tuesday, Maricopa County Superior Court Judge Sherry Stephens denied a request by Arias' attorneys for a mistrial and instead read additional jury instructions to the jury in her sentencing retrial.
The jury had deliberated about 17 hours over four days.
Defense attorney Kirk Nurmi said in court that jurors were at an impasse, though the judge and prosecutor Juan Martinez never confirmed that in open court.
Jurors posed two questions to Stephens, who didn't reveal details. The judge and lawyers held closed-door discussions shortly before jurors were brought into the courtroom.
Stephens told them that she didn't intend to force a verdict and said in her instructions that jurors shouldn't weigh evidence based on the views of other jurors.
If the current jury can't decide on a sentence, the death penalty would be removed as an option and the judge would decide if Arias serves life in prison or gets a chance for release after 25 years.