Mary Kay Letourneau Splits from Former Student More Than 20 Years After Illicit Affair

People
5/30/2017
Mary Kay Letourneau and husband Vili Fualaau, with whom she began a sexual relationship when he was her sixth-grade student in Seattle in 1996, have legally separated and a reconciliation seems unlikely, PEOPLE confirms.
"They've been having issues for awhile now," says a source close to the couple. "They tried to work through them, but it didn't work. They're still committed to being good parents to their children."
There is no third-party involved in the relationship, the source says.
Their initial affair - while Letourneau was a 34-year-old mother of four and Fualaau was 13 - ignited national controversy. After the relationship was revealed, Letourneau pleaded guilty to two counts of second-degree child rape and served seven-and-a-half years in prison.

She and Fualaau married in May 2005 after she was released, and they have two children.
The couple's first child, Georgia, was born while Letourneau was behind bars.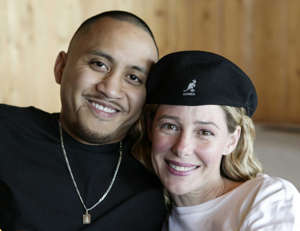 © AP Photo/Courtesy of Entertainment Tonight and The Insider, Mark Greenberg This photo provided by Enertainment Tonight and The Insider shows Mary Kay Letourneau and Villi Fualaau. They sat down for a wide-ranging interview in 2015, with ABC News' Barbara Walters, where they discussed their relationship, marriage and parenting. Letourneau revealed then that she would like to get her name taken off the sex offender registry.
"There is a story of us that has a life of its own, but it's not our story," she told Walters.
When Walters asked Fualaau how he'd feel if the girls came home and said they were sleeping with their teacher, he responded, "I don't support younger kids being married or having a relationship with someone older. I don't support it."
• With K.C. BLUMM