N.J. teacher had sex with 6 students ages 14, 15: prosecutor

New York Daily News
2/19/2015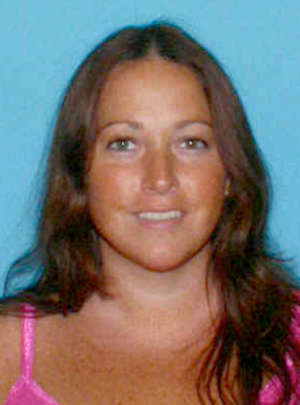 © AP Photo/Essex County New Jersey Prosecutor's Office This undated photo provided by the Essex County New Jersey Prosecutor's Office on Thursday, Sept. 18, 2014 shows Nicole Dufault, 34, of Caldwell, N.J. Authorities say the northern New Jersey high school teacher has been charged with having sex with three 15-year-old male students. Acting Essex County Prosecutor Carolyn A. Murray said Dufault was arrested for the incidents that happened inside Columbia High School in Maplewood and in her car since last year. A New Jersey teacher took advantage of six different students ages 14 and 15, having sex with them at school and in her car, for more than a year, prosecutors say.
Among the damning evidence is video of 35-year-old Nicole DuFault – the single mother of two young children – performing oral sex on one of the boys while another victim was nearby, according to prosecutors, who levied 40 counts of aggravated sexual assault and endangering the welfare of a child against the former Columbia High School teacher.
The Maplewood, N.J., teacher was busted in September and originally charged with having sex with three students. But two more victims were discovered shortly after and a grand jury, which indicted the teacher on Tuesday, found a sixth.
All of the incidents happened on "multiple occasions" in 2013 and 2014, prosecutors said.
DuFault, originally of Bloomfield, spent nine years as a language arts teacher at Columbia High before her arrest.
The boys were all 14 and 15 years old. The sex acts took place on school property and in the teacher's car, prosecutors say.
Despite the video evidence, which DuFault's attorney admitted he had yet to see, her defense team plans a vigorous defense that may focus on the teen boys as the aggressors.
"If the video depicts certain things happening…that doesn't mean that my client's not innocent," attorney Timothy Smith told NJ.com after DuFault's court appearance in September. "People are victimized by juveniles all the time."
The alleged predator is free on $500,000 bail and is scheduled to appear in court March 6.
More from New York Daily News

New York Daily News