NY governor's aide remains critical after being shot in head

Associated Press
9/8/2015
NEW YORK (AP) — An aide to Gov. Andrew Cuomo was hospitalized in critical condition Tuesday, a day after being caught in the crossfire between two gangs in Brooklyn.
Carey Gabay, a first deputy general counsel at the Empire State Development Corp., was shot in the head during a pre-dawn party celebrating the West Indian Day parade. He was taken to Kings County Hospital.
Cuomo called the 43-year-old Harvard-educated lawyer "an outstanding public servant" who joined his administration in 2011.
Gabay was walking with his brother near the parade route at 3:40 a.m. Monday when he was caught in the crossfire.
"He's not doing well," Cuomo said Tuesday during a visit to Puerto Rico to discuss ways New York could help the U.S. territory's economic crisis.
Police Commissioner William Bratton told reporters Tuesday that investigators were focusing on two gangs whose members are well-known to the New York Police Department.
"I'm very confident that we will solve that crime," Bratton said.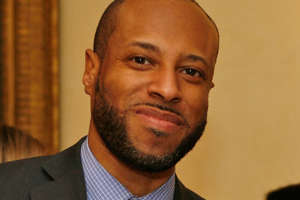 The shooting was one of several outbursts of violence in the neighborhoods surrounding the parade. A 24-year-old man was fatally stabbed near Grand Army Plaza. There have been no arrests in the shooting or stabbing.
Cuomo pushed through a 2013 gun control law in New York in the wake of the Newtown, Connecticut, elementary school massacre. He supports stronger gun laws on the federal level and called Gabay's shooting "the latest heartbreaking reminder that the crime of gun violence must stop. Enough young, innocent people have died, and it must stop now."
Bloodshed before or after the West Indian Day celebration has become a sadly familiar part of the parade routine. Last year, a recent parolee opened fire into a crowd of revelers, killing one man and wounding several others. And in 2013, a 1-year-old boy sitting in his stroller was killed by a bullet meant for his father.
Asked about the future of the parade, Bratton responded: "The political leadership, the community leadership, the communities themselves want that celebration. They've made that quite clear. ... So we will work to the best of our ability to deal with the elements in that community that engage in that violence."