4 ways to go broke in retirement

U.S. News & World Report
1/15/2015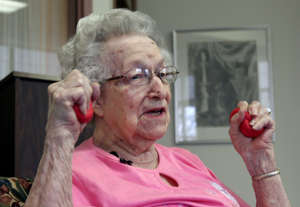 Retirement is supposed to be a time when you finally get to sit back, relax and enjoy the leisure time a lifetime of labor has produced. However, many Americans aren't financially ready for retirement, and will spend their retirement years barely scraping by. Want to avoid that fate? Here are four behaviors that could ruin your retirement finances:
1. Saving too little. One of the biggest reasons people don't have enough to retire comfortably is because they didn't save enough to begin with. Less than half of Americans have performed a calculation to determine how much they need to save in order to retire, according to an Employee Benefit Research Institute survey. If you don't know how much to save, it's difficult to save the proper amount. Just putting $100 or $200 into your employer's retirement plan each month probably isn't going to cut it, unless you've been contributing since you were 10 years old. Perform a conservative calculation of what you need to retire, and then make sure you are saving enough.
2. Wrong asset allocation. Studies indicate that asset allocation is one of the most important indications of whether someone can build long-term wealth through portfolio investing. This means that you need to pay attention to the asset classes in your portfolio. When you are younger and building your portfolio, more stocks are needed. You shift your allocation to less risky, income-producing assets as you approach retirement. The good news is that you don't need to pick individual stocks. The availability of index mutual funds and ETFs means that you can focus on asset classes and take advantage of funds, rather than trying to hit on a winning individual equity.
3. Raiding your retirement account. Too often, we think of a retirement account as an emergency fund. Because you can withdraw contributions (not earnings) from a Roth IRA anytime without penalty, it's tempting to take that money out. But few people repay what they have taken from the Roth. When you withdraw the savings early the money doesn't compound on your behalf, making you worse off in retirement.
It can also be problematic to take money as a loan from a retirement account. Even if you repay the loan, the interest you pay to yourself isn't usually as good as what you would have earned otherwise. On top of that, there is no replacing the time that the capital was absent from your account.
And, of course, if you withdraw money from a 401(k) or a traditional IRA before age 59 ½, you are hit with taxes and penalties, which further erodes your long-term wealth.
4. Poor health habits. The steps you take now to maintain your health can have a big impact later on. Health care costs continue to rise, and studies indicate that many Americans grossly underestimate what they will spend on health care in retirement. If you don't take care of yourself now, your poor health could cost you a lot during retirement. Not only will you spend a significant portion of your retirement savings on health care, but you will also be in no shape to enjoy your life.
Take the proper steps now to get your finances and health in shape, and you will be more likely to have a successful and comfortable retirement.
Jeff Rose is a certified financial planner, U.S. combat veteran and the founder of GoodFinancialCents.com.
Copyright 2014 U.S. News & World Report
More from U.S. News & World Report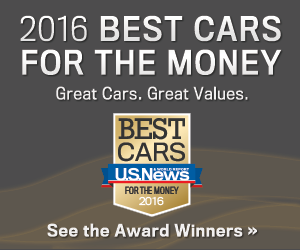 U.S. News & World Report