10 biggest X-Factors for Week 5 of NFL Season

By Michael Callaham
of The Sports Daily
|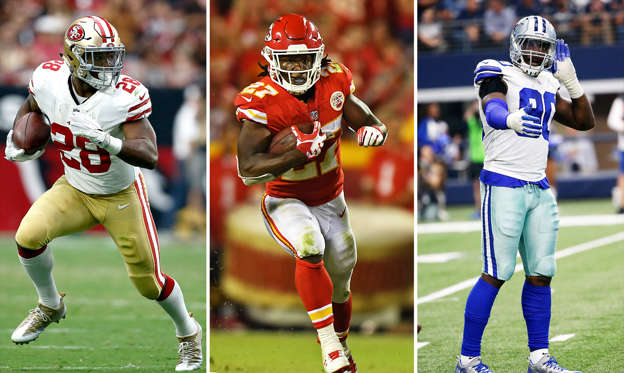 10 biggest X-Factors for Week 5 of NFL Season
It's that time of the NFL season when the wheat is separated from the chaff. Over the next couple of weeks, we can expect to have a much clearer picture of who the legit contenders are and who's just pretending as the cream rises to the top.
A wild, unpredictable start to 2017 may be the result of players having a little more rust to shake off than usual as many teams elected to limit preseason reps for their starters even more than in previous years.
There have been plenty of surprises already this season as a result, starting with the Chiefs' Week 1 shellacking of the Patriots in Foxborough. The upstart Los Angeles Rams (3-1) look to take a two-game lead over the Seahawks the in the NFC West. The Oakland Raiders (2-2), everyone's favorite in the AFC West at the start of the season, need a win on Sunday to stay keep pace with undefeated Kansas City and a rejuvenated Denver Broncos (3-1). Someone is guaranteed to be 0-5 and all but eliminated from the post-season when the Chargers face the Giants at MetLife.
With injuries already stacking up and plenty of teams needing a spark, here are 10 lesser-knowns poised to make a critical impact for their respective teams this NFL Sunday.
© Ross D. Franklin/AP Photo; Michael Ainsworth/AP Photo; Peter G. Aiken/Getty Images