Healthiest Community in America: Douglas County, Colorado

U.S. News & World Report
3/26/2019
© (Getty Images) Seven communities in Colorado rank among the top 25 Healthiest Communities in the country for 2019, including Douglas County, south of Denver, which holds the No. 1 spot. DENVER – Colorado can call to mind many things, from skiing and the Rocky Mountains to mile-high air and legal marijuana.
But a new analysis highlights another characteristic of the Centennial State that's proving as ingrained as the gold that once sparked a rush of dreamers to the Rockies: community health.
Colorado is home to Douglas County, the No. 1 community in the second annual U.S. News rankings of the Healthiest Communities in America. Created in collaboration with the Aetna Foundation, the project assessed nearly 3,000 U.S. counties and county equivalents on 81 metrics in 10 categories that shape the core of a community's well-being, from traditional health indicators like cancer prevalence and obesity to social determinants such as crime rates, housing quality and the share of a population living in poverty.
Bolstered by high average scores across its counties in categories like food and nutrition and community vitality, Colorado boasts seven of America's top 25 Healthiest Communities and 28 of the top 500 overall. Yet it's Douglas County – which came in second in last year's inaugural Healthiest Communities rankings to then-No. 1 Falls Church, Virginia – that's the bellwether.
Much of the county has a sprawling suburban feel, yet trees and greenery offer oases amid the development. Threaded between shopping centers and housing developments in the community of Highlands Ranch, for example, are green space and trails that on a recent Wednesday morning allowed people to power walk, stroll to a yoga class or take the dog on a long, leisurely walk.
"Health and wellness, I think, is a big part of our community," says Jill Garber, who works in Colorado State University's Office of Engagement and has lived in the Douglas County town of Castle Rock for nearly 20 years. Garber says she loves the community-building events her town organizes, such as art walks and an annual holiday "starlighting," in addition to the resources that make it fun for people to stay active. There's a recreation complex featuring zip lining and special activities and courses for kids, and plenty of bike and running trails around.
"I think those are the things that have kept me here and why I've remained a long-term resident, (it's) that access to parks and trails and those events in the community," she says.
Douglas County, with an estimated population of around 350,000, encompasses some of Denver's wealthy suburbs and occupies much of the vast area between Denver and Colorado Springs to the south. In the Healthiest Communities analysis, the county scored particularly well in measures of housing quality, health insurance coverage, physical activity, and low environmental hazards.
Out of more than 840 square miles of land in the county, more than 63,000 acres are protected through a tax-funded open space program created in 1994, while grant funding also aids in such pursuits. Fittingly, Douglas scores well in the Healthiest Communities analysis on measures of park access, walkability and natural amenities.
"The county has been dedicated to making sure that open space continues to exist, to making sure it's not taken over by more houses," says Laura Larson, who's lived in Douglas County for two decades and is vice president of development for Metro Community Provider Network, a network of health clinics in the larger area. "They have really dedicated the time and energy to ensuring so much of that remains. That makes a tremendous difference for the health of the community."
In some ways, that effort likely comes with the territory of governing in Colorado, as evidenced by its counties' strong representation among the country's Healthiest Communities. Terence Quinn, Douglas County's director of community development and planning services, points to Highlands Ranch, which today is home to around 95,000 people and one of the county's biggest communities. In its infancy, planners opted to focus more on trails instead of golf courses, which for some developers may be a default choice in wealthy areas not constrained for space. But Quinn says the trails have proved popular with people who now live in the area.
Quinn and other county officials recognize that many health-supporting factors in Douglas are tied to built-in advantages like simple geography and demographics. Much of the construction and development in the county only occurred in the last couple of decades, so homeowners aren't grappling with things like lead paint or pipes, and communities aren't living with a legacy of soil contamination from old factory sites.
Douglas County residents also are generally wealthy and well-educated: Census data peg the county's median household income at approximately $111,000 – nearly double the median for the U.S. – while an estimated 58 percent of residents 25 and older have a bachelor's degree or higher, also nearly double the U.S. share.
Wealthy, educated populations tend to make – and have the means to make – healthier choices than lower-income and less educated communities.
"We have a pretty high income in the county," Quinn says. "That usually goes along with people knowing they need health insurance."
The county's job has become to build on this solid foundation, which officials have done through their various efforts to preserve open space and make sure it's accessible to anyone who wants to use it. They've designed activities like Decode Douglas County Outdoors, a parks-based scavenger hunt of sorts, to engage families, and have installed soft-surface and "rolling contour" trails – meaning trails featuring modest rolling hills – throughout the county.
"So anyone of any age or skill level can hike, ride a mountain bike or (use it) as an equestrian – everyone can use the same trails at the same time," Quinn says.
The county's strong performance in the Healthiest Communities infrastructure category – which includes measures of car ownership and people with commutes of an hour or longer – is especially notable in the context of the area's rapid growth. The Douglas population grew by an estimated 17.5 percent between 2010 and 2017, while the broader urban corridor east of the Rocky Mountains, known as the Front Range, also has boomed in recent years. Traffic has become a major complaint for commuters in and around Denver, so having an efficient road system is increasingly seen as important for suburban residents.
Where weak areas in Douglas County have been identified, resources have been devoted to try to stay on top of them. For example, while suicides have occurred at a lower rate than in many other Colorado communities, four teenagers in the county reportedly took their own lives within just a few weeks in 2014.
A recent study on youth suicide conducted for the state attorney general's office used Douglas and northern Colorado's Larimer County as comparisons when examining counties where the problem was worse. Focus groups composed of parents and school staff in the two communities "noted there is a willingness ... to discuss suicide, and the stigma around mental health issues seemed to be abating," according to the study.
A state report also shows that a behavioral health provider serving Douglas and Arapahoe counties "trained over 50 clinical service providers in suicide assessment, resulting in increased referrals to care," and that Douglas participated in a pilot to streamline data collection on suicides – an initiative aimed in part at guiding prevention.
Teen vaping rates are also high in Douglas County and in Colorado as a whole, and officials are coordinating among different agencies and partners to address the problem.
"Things are quite good here, but we're saying, 'Let's be attentive when something's not too good to figure out what we can do about it,'" says John Douglas, executive director of the Tri-County Health Department, which oversees Douglas along with Adams and Arapahoe counties to the north.
Additional challenges creeping up for parts of the population include housing and financial insecurity.
"Something that's largely overlooked is suburban poverty," Larson says. "People may be living in very nice houses, because that's what Douglas County is full of. … But people are getting in there and then they can't afford the payments, and they fall into poverty. And it's very well-hidden, because they're not asking for help. They're simply doing what they have to, to make ends meet."
Residents that don't fit the typical Douglas County mold are part of why Metro Community Provider Network opened a location in Parker, a semi-urban center in the county. Network clinics provide care for underserved or uninsured populations, which often include low-income patients.
"We're trying to create better access for those individuals and families that are not fitting into the normal of being privately insured," Larson says.
These residents also benefit from some of what the county offers by default – the trails, for example.
"What I find is that my patients who live in Parker and Castle Rock, they do use those resources a bit more – because they're there," says Melanie Kaufman, a nurse midwife at Metro Community Provider Network's Parker location. Many places that could easily have been left out of the trail planning, such as grocery stores and affordable housing complexes, are also accessible, she adds, making it easy and safe for people to get around by bike.
The Tri-County Health Department, meanwhile, has started looking at housing as a factor that's within its purview. It's a new focus for the agency, but one it decided to take on because it's such a strong factor in a person's health.
"Although health departments don't typically run housing programs, we're calling it a developing priority. We know it's important," Douglas says. "We're at the exploratory phase of helping people understand how unaffordable housing or frank homelessness affects health, and saying, 'Who's already doing work in this area that we can join with and support?'"
That's what Douglas County seems to excel at: Though it's started with strong natural advantages, it's figured out ways to build on them to promote health across the board.
"Part of our mantra for our parks and trails plan is, 'Parks for all.' It's not just for part of the population. It's for the entire population," Quinn says.
Copyright 2019 U.S. News & World Report
More from U.S. News & World Report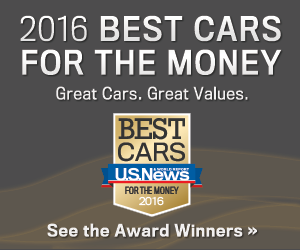 U.S. News & World Report