In 'Buy American' push, Trump is starting in a hole

The Wall Street Journal.
4/21/2017
Donald Trump's effort to force the federal government to "Buy American" will be a challenge as foreign-owned companies already hauled in more money from federal contracts in the past three months than in any corresponding period in a decade.
Much of the payout to foreign-owned firms in the first quarter of this calendar year was set in motion by the Obama administration, a trend likely to continue throughout Mr. Trump's first year.
Foreign businesses received $404 million from federal contracts during Mr. Trump's first 85 days, according to an analysis of contract data by The Wall Street Journal. That is double the amount paid to foreign firms during President Barack Obama's first three months in office, after adjusting for inflation. For the current fiscal year beginning in October, foreign businesses have received a bigger share of federal contract dollars than in any other year since at least 2009.
On Tuesday, Mr. Trump launched a 220-day review across all agencies aimed at detecting loopholes and waivers that undercut existing initiatives to buy domestic products.
But the Trump administration will be swimming against the tide.
Despite having authority over federal contracts, Mr. Trump's powers are limited by existing laws that Congress would have to change, said Lawrence M. Prosen, government contracts partner at Kilpatrick Townsend & Stockton LLP.  For example, the North American Free Trade Agreement, or Nafta, which Mr. Trump repeatedly criticized during the campaign, generally dictates that bids from Canadian or Mexican companies be treated the same as bids from their American counterparts.
"If the law says you must buy a purple widget, he can't say, 'Well, I want a yellow widget,'" Mr. Prosen said.
The Journal's analysis excluded contracts awarded by the Department of Defense—the government's largest purchaser of goods and services—because it operates under a different of set of rules that emphasizes security needs.
Foreign–owned and located companies received only about 1% of all nondefense spending contracts since the 2009 federal fiscal year.
Automobiles make up the bulk of the increased spending with foreign companies since Mr. Trump took office. Some of the contracts involve models the president highlighted while attacking auto makers for building cars outside the U.S.
"The American people voted to end the theft of American prosperity," Mr. Trump said Tuesday. "They voted to bring back their jobs—and to bring back their dreams into our country."
That message appealed to voters hardest hit by a loss of manufacturing jobs, helping Mr. Trump win Wisconsin and other industrial Midwestern states.
But Mr. Trump's aggressive stance on foreign manufacturers may conflict with other traditional policies or laws, said Steven L. Schooner, a professor at George Washington University Law School. Contract requirements generally focus on where products are made or assembled, rather than where the company is based. And the government generally tries to give contracts to the lowest bidder or best deal.
"These types of arbitrary distinctions tend to punish the consumer, which in this case is the American taxpayer," said Mr. Schooner, who worked as procurement administrator for the federal government during the Clinton administration. "Embracing the global auto market is going to get you better results than just saying 'Buy American.'"
Each year the government agrees to purchase vehicles in bulk from auto manufacturers and car dealerships based on feedback from agencies. Bulk contracts are awarded to companies near the start of the fiscal year, but are paid out as agencies choose their vehicles from an approved list.
The General Services Administration awarded such a contract in October to six U.S. firms and London-based Fiat Chrysler worth as much as $3.7 billion through 2017. The government has paid the company more than $100 million so far.
Although the current deal was signed before he took office, Mr. Trump could cancel the contract. "The Trump administration could go to an auto maker and say, 'If you don't sell me purely American built cars with American parts, I'm going to terminate you for the convenience of the government.'" Mr. Prosen said.
Such an argument would likely face legal challenges, he said. Additionally, any executive order Mr. Trump may issue requiring the government to buy exclusively American-made products has the potential to be challenged in court, or overturned by Congress or a future administration.
Federal agencies are required by law to consider all potential auto makers regardless of where they are based if the contract is worth more than $10 million. The law was passed to make it easier for U.S. companies to compete overseas by mutually easing trade restrictions with other countries. In turn, most agencies under the executive branch offering contracts that size must weigh most foreign contractors the same as U.S.-based companies.
But a federal report released in March suggests foreign companies benefit more from these relationships. In 2010, the U.S. awarded contracts to foreign firms worth twice as much as those offered to U.S. companies by the European Union, Japan, South Korea, Norway and Canada combined, a Government Accountability Office report found.
Related video from WSJ: Trump on Government Shutdown and Health-Care Reform
More from The Wall Street Journal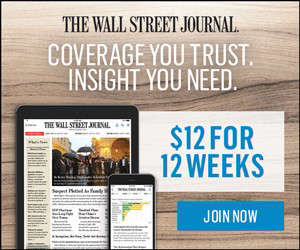 The Wall Street Journal.