Top storylines heading into college football Week 7

By Jesse Reed
of Sportsnaut
|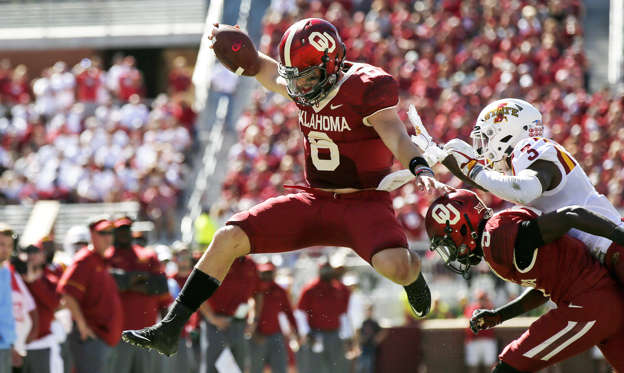 Based on what we've seen since the season began, college football Week 7 will feature a couple of upsets, and this weekend's slate of games is ripe for it.
The Red River Showdown will take place Saturday afternoon at the Cotton Bowl, and there have already been some shots fired in this annual battle. We've highlighted a couple of top teams that have to be on their best behavior to avoid the fate of the Oklahoma Sooners this past weekend. And one of the best college football players in the nation is back in action after taking a week off.
These are the most interesting storylines heading into college football Week 7.
© Sue Ogrocki/AP Photo