Trump Says 'I'll Let You Know' if U.S. Will Stay in Iran Deal

The Wall Street Journal
9/20/2017
UNITED NATIONS—President Donald Trump sparked new wrangling at the General Assembly here over the international nuclear deal with Iran by announcing he had decided its fate, as other world leaders sought a compromise to keep it in place.
Mr. Trump didn't elaborate on Wednesday, but the U.S. wants to either renegotiate or abandon the deal, drawing support from Israel.
Europe and other world powers defended its preservation. France called for keeping the deal but opening parallel talks with Iran over broader grievances, such as its ballistic-missile program, regional policies and long-term nuclear controls.
Mr. Trump faces an Oct. 15 deadline to certify Iran's compliance with the deal to Congress. If he doesn't do so, that would start a a 60-day clock for Congress to consider imposing additional sanctions or withdrawing from the agreement. He is leaning toward refusing to certify, officials and people familiar with the talks said, but he hasn't decided to take that step.
Iran warned bluntly that the nuclear deal stays or goes as it is. President Hassan Rouhani rejected any suggestion of reopening the agreement to talks or keeping the U.S. commitment contingent on broader pending talks.
"There's absolutely no returning to negotiations. This deal is not something anyone can touch. It's like a building, if you pull one brick the entire structure will collapse," Mr. Rouhani said.
U.S. Secretary of State Rex Tillerson said on Tuesday night that the U.S. would leave the agreement unless it was changed.
Mr. Rouhani emphasized the role of the European Union as a force in both safeguarding the deal and determining the outcome if one of the parties pulls out.
He said Iran was examining its options, excluding pursuit of a nuclear weapon, and would shape its final decision based on EU reaction.
European leaders have been outspoken in their support of the deal and the necessity for the U.S. to remain committed during speeches and comments to media and in private bilateral meetings with Messrs. Trump and Rouhani.
European Council President Donald Tusk, representing the EU's 28 member states, said the deal with Iran "is delivering more security for us all." European Union foreign-policy chief Federica Mogherini repeatedly has said the bloc supports the full implementation of the deal by all parties, a position European representatives in the agreement—the U.K., France and Germany—have echoed.
French President Emmanuel Macron said he is trying to persuade Mr. Trump to not walk away from the agreement, and proposed a new initiative he hopes will persuade the U.S. to continue honoring the agreement. U.K. Prime Minister Theresa May also pressed Mr. Trump on Wednesday to remain in the accord.
In a meeting with a small group of journalists in New York, Mr. Macron said he proposed that world powers keep the nuclear deal in place, but seek broad negotiations with Iran that deal with other issues that trouble the U.S., including Iran's development of ballistic missiles, how it uses its influence in the Middle East and the situation that will prevail on the nuclear front after the current agreement expires in 2025.
"My strategy vis-à-vis President Trump on Iran is to keep a very close eye out with him, and to convince him that we should once again try to redefine a new package," Mr. Macron said. "And I'm trying to have the U.S. take the leadership of this package."
Mr. Trump was "sensitive" to his argument, Mr. Macron said. "I think his strategy…is to create pressure."
U.S., European and Iranian officials met late Wednesday to review some of the issues worked out in difficult talks in 2015.
During a photo session with Palestinian leader Mahmoud Abbas, Mr. Trump twice said: "I have decided." Asked for clarification, Mr. Trump smiled and said, "I'll let you know what the decision is."
The outcome of the U.S. pressure and Mr. Trump's rhetoric—he denounced the agreement as an "embarrassment to the United States" in his U.N. speech—is difficult to predict, especially given Iran's internal politics, with conservative factions opposing the deal and favoring a return to uranium enrichment.
That could upend European calculations that Iran would stick with its commitments despite a U.S. exit.
Potential punitive measures by Washington such as sanctions on foreign companies investing or trading with Iran could dissuade European countries and China and Russia from expanding economic trade with Iran.
Iran has said that expanding economic ties and development were big incentives in its decision to agree to suspend its nuclear program in exchange for lifting of sanctions and complained that world powers aren't moving fast enough to remove curbs and ease banking restrictions.
Some punitive sanctions remain, and their removal could provide one possible incentive for a return to some form of negotiation.
"There are good reasons to be critical of Iran. But by attacking the nuclear deal, Trump makes Tehran look moderate and mature, and the U.S. dishonest and unreasonable," said Karim Sadjadpour, an Iran expert at Carnegie Endowment for International Peace.
During a photo session with Palestinian leader Mahmoud Abbas, Mr. Trump twice said: "I have decided." Asked for clarification, Mr. Trump smiled and said, "I'll let you know what the decision is."
A congressional aide said the Trump administration hadn't yet briefed lawmakers on the decision.
At the Wednesday night meeting on the nuclear agreement, U.S. officials were expected to outline grievances against Iran in their case that Tehran hasn't adhered to the spirit of the deal, diplomats said. Iran's support for militant groups like Hezbollah in Lebanon and Hamas in Gaza as well as its military operations in Syria and Iraq through Shiite proxies are among longstanding U.S. complaints.
The U.S. will likely also raise the issue of access to Iran's military sites for inspection.
Iran is considered likely to argue that its military and ballistic missile programs aren't part of the nuclear deal, diplomats said. Mr. Rouhani said that Iran will also complain that the parties, particularly the EU, haven't done enough to ease sanctions and banking restrictions against Iran and that Mr. Trump is "looking for an excuse" to violate the deal.
Write to Farnaz Fassihi at farnaz.fassihi@wsj.com and Felicia Schwartz at Felicia.Schwartz@wsj.com
More from The Wall Street Journal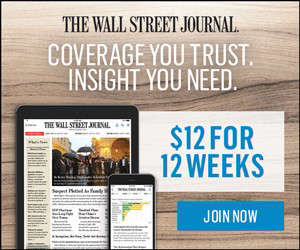 The Wall Street Journal