Donald Trump's Governing Styles Has Critics Up in Arms

U.S. News & World Report
4/14/2017
Donald Trump is showing the pitfalls of seat-of-the-pants governing.

Even his aides admit that his approach to leadership and policy-making is improvisational and extremely flexible. His critics call it impulsive and erratic. The truth is that both sides are correct. Trump lives in the moment. He operates by instinct, as he did during all those years as a real-estate mogul and host of the reality TV show, "The Apprentice."
Trump's way of making decisions has his core supporters delighted because it's so disruptive of business as usual in Washington, but it has his critics apoplectic because they consider it so risky. The stakes are very high because what he does deeply affects so many people's lives, such as when he launches military operations like the recent missile strike in Syria and when he shapes domestic priorities ranging from cutting taxes to reducing regulations and slashing social programs.
The presidency is the most personal of jobs, with each individual who holds the position defining it in his or her own image. This is especially true of Trump, who had never served in public office before and whose personal qualities rather than track record in public office (he has none) are essential to understanding his modus operandi.
For one thing, it's clear that Trump is not a devotee of reading, whether it's newspapers, books or memos. Instead, he is most moved by what he sees and hears in a most fundamental sense. When Trump began receiving intelligence briefings in January, his aides asked the briefers to reduce the number of words in their daily briefing book and instead use more pictures and other graphics. Trump, the aides explained, is a "visual and auditory learner," according to the Washington Post. After Trump took office in January, his staff assessed President Barack Obama's contingency plans for Syria and trimmed them into small pieces, illustrated by photos, the Post said, so Trump could get a better grasp on what was going on in his own way and so he could best improve the situation.
Critics are hardly reassured by these tendencies, which strike them as puerile and superficial. But this visual focus should not be surprising given that Trump achieved fame as the host of a reality-television show where appearances and impressions were everything. He was drawn to TV during his business career and as a candidate when he showed a deftness at manipulating the media, especially cable television, with his larger-than-life personality.
His emphasis on the visual played a key role in one of Trump's most consequential decisions to date – ordering the launch of 59 Tomahawk cruise missiles in Syria last week. Trump and his aides say he okayed the strike because of visual images that deeply moved him – graphic photographs of a chemical attack on Syrian civilians including children. Trump blamed the Syrian government for the atrocity, and quickly authorized the strike as punishment.
The American public was mostly supportive of Trump's decisive action, according to the opinion polls. But Trump's critics saw reason for worry. Sen. Christopher Murphy, D-Conn., wrote in the Huffington Post, "President Trump seems not to have thought through any of this, or have any kind of broader strategy, but rather to have launched a military strike based on a sudden, emotional decision." Kathleen Hicks, a former Defense Department official who is now at the Center for Strategic and International Studies, told The New York Times, "There is no emerging doctrine for Trump foreign policy in a classical sense. There are, however, clear emerging characteristics consistent with the attributes of the man himself: unpredictable, instinctual and undisciplined."
Another fundamental part of Trump's decision-making process is that he likes to surround himself with people who disagree with each other, as he did in business. No one can be sure which White House faction Trump will side with day to day. The result is that everyone is off balance, adding to West Wing disarray.
But government is different than business, when he could easily dominate every decision made by his corporate empire and have the final word. Now he has to deal with Congress, the courts, interest groups, the media and many special interests, and things can get very messy. His legislative agenda has mostly been stymied on Capitol Hill.
So, as his 100-day marks approaches in late April – the traditional point for evaluating new presidents – how is Trump doing? He has had some victories, notably Senate confirmation of Judge Neil Gorsuch to the Supreme Court. This is likely to help move the court in a conservative direction for many years. And the missile strike in Syria gained Trump praise as a decisive leader, although it didn't cause much of a rally-around-the-president effect among most Americans, who tell pollsters they are nervous about Trump's volatile temperament and impulsiveness. He is methodically using his executive powers to dismantle the programs of President Barack Obama, his predecessor, which his supporters consider a big improvement.
On the negative side, his ban on travel from Muslim-dominated countries has been blocked by the courts. A health care initiative that he endorsed was stopped in the House of Representatives. The media are filled with stories of backstabbing and internal sniping by his aides, with chief White House strategist Steve Bannon apparently at odds with presidential adviser Jared Kushner, Trump's son in law. Fewer than 40 percent of Americans approve of Trump's job performance, according to recent polls, a historically low figure for presidents at a similar early stage of their tenure. On balance, Trump's brand of seat-of-the pants governing leaves much to be desired.
Copyright 2017 U.S. News & World Report
More from U.S. News & World Report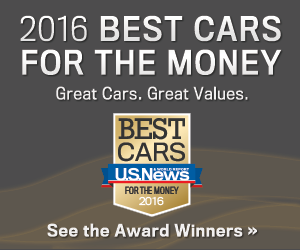 U.S. News & World Report