In photos: Alexandria Ocasio-Cortez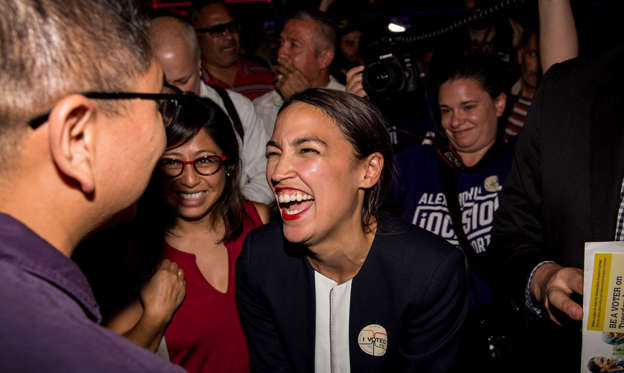 Alexandria Ocasio-Cortez, a 28-year-old political newcomer, grabbed headlines across the country on June 26th when she won the primary for New York's 14th Congressional District, upsetting longtime U.S. Rep. Joe Crowley. She went on the become the youngest woman elected to the House of Representatives. We take a look at her career to date.
(Pictured) Alexandria Ocasio-Cortez celebrates with supporters at a victory party in the Bronx after upsetting incumbent Democratic Representative Joseph Crowley on June 26, 2018 in New York City.
© Bebeto Matthews/AP