In Photos: Roger Stone indictment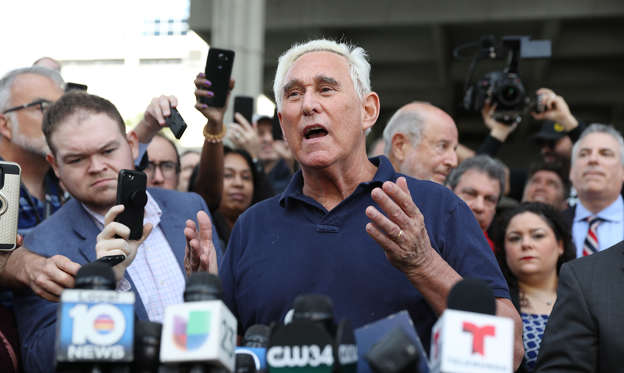 Roger Stone, a former adviser to President Donald Trump, was arrested in Fort Lauderdale, Fla. on Jan. 25 following an indictment by a federal grand jury. The indictment, which was unsealed upon arrest, contains seven counts: one count of obstruction of an official proceeding, five counts of false statements, and one count of witness tampering. Stone pleaded not guilty on Tuesday, Jan. 29.
(Pictured) Stone speaks to the media after leaving the Federal Courthouse on Jan. 25 in Fort Lauderdale, Fla.
© Joe Raedle/Getty Images