In photos: The national parks during the shutdown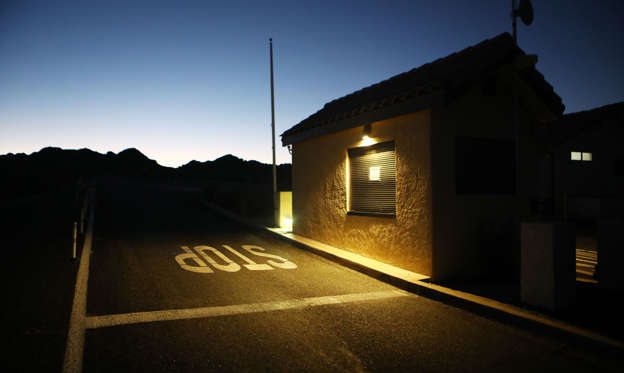 National parks across the country are either closed or operating with limited services due to the government shutdown. Thousands of National Park Rangers have been furloughed waiting for Congress and President Donald Trump to reach a deal to fund the government. We take a look at how the shutdown is affecting our national parks.
(Pictured) A shuttered entrance station for Joshua Tree National Park stands at dawn on Jan. 4, 2019, in Joshua Tree, Calif. The gate is normally staffed during most of the day but is now unstaffed 24 hours per day, allowing free entrance for all visitors. Campgrounds and some roads have been closed at the park due to safety concerns as the park is drastically understaffed during the partial government shutdown.
© Mario Tama/Getty Images