Ryan Weighs In On Mueller Probe: 'I Would Like To See It Get Wrapped Up'
Talking Points Memo
5/17/2018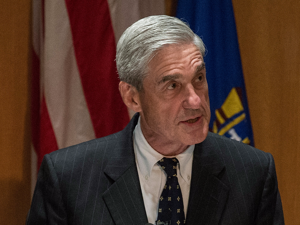 Photo gallery by Business Insider
House Speaker Paul Ryan (R-WI) said Thursday that while Special Counsel Robert Mueller should be "free to do his job," he would like to see the probe reach its conclusion.
In a press briefing Thursday, a reporter asked Ryan about Vice President Mike Pence's comment last week, referring to Mueller's probe, that "it's time to wrap it up."
"I think he should be free to do his job, but I would like to see it get wrapped up, of course," Ryan responded. "I mean, we want to see this thing come to its conclusion, but again, I've always said he should be free to finish his job."
"It's been a year, my guess is he's probably coming to a conclusion," Ryan added in a response to another question. "I can't speak for that."
This article was written by Matt Shuham from Talking Points Memo and was legally licensed through the NewsCred publisher network. Please direct all licensing questions to legal@newscred.com.