In Photos: 50th anniversary of the moon landing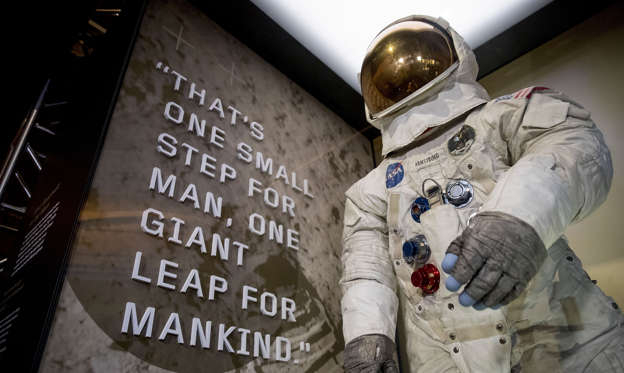 July 20, 2019, marks the 50th anniversary of the Apollo 11's landing on the moon. The historic event is being celebrated across the country.
Here, Neil Armstrong's Apollo 11 spacesuit is unveiled at the Smithsonian's National Air and Space Museum on the National Mall in Washington on Tuesday, July 16, 2019.
© Andrew Harnik/AP Photo