15 Marines injured in training accident at Camp Pendleton

Los Angeles Times
9/13/2017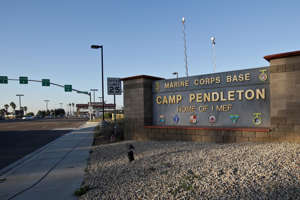 Fifteen Marines were injured Wednesday during a training exercise involving an amphibious landing vehicle at Camp Pendleton, according to the Marine Corps.

The injured, from the 1st Marine Division, were participating in a battalion training operation about 9:33 a.m. when the accident occurred, the Marine Corps said.
The extent of their injuries was not immediately known, but Marine officials said in a statement that they were receiving medical treatment.
"Our thoughts and prayers are with the Marines and their families as they receive medical care," the statement said.
The accident is under investigation, officials said..
Twitter: VeronicaRochaLA