Corey Lewandowski refuses to apologize for mocking disabled child separated from family

The Hill
6/20/2018
Video  by US Weekly
Former Trump campaign manager Corey Lewandowski is refusing to apologize for mocking the story of a 10-year-old girl with Down syndrome who was separated from her family.
Asked on Fox News on Wednesday if he'd like to apologize, Lewandowski doubled down, asking, "An apology? I owe an apology to the children whose parents are putting them in a position that is forcing them to be separated?"
In order to help him whitewash his despicable comments last night, Fox brought Corey Lewandowksi back on today.

Fox anchor: "To be clear, you were not speaking about the young girl with Down syndrome that was separated from her parents at the border?" https://t.co/54I86NchJipic.twitter.com/6k8GItNjTS

- Lis Power (@LisPower1) June 20, 2018
© Provided by The Hill In a Tuesday night appearance on Fox News, Lewandowski said "womp womp" in response to Zac Petkanas, a former rapid response director for Democratic presidential nominee Hillary Clinton's campaign, who at the time was discussing a Wall Street Journal report about a child with Down syndrome being separated from her parents.
"Did you say 'womp womp' to a 10-year-old with Down syndrome?" Petkanas asked Lewandowski. "How dare you!"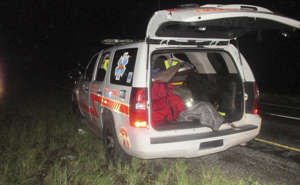 Gallery by photo services
Lewandowski said on Wednesday that Petkanas was trying to use the young girl's story to politicize the issue, arguing that families who enter the country illegally are separated because the U.S. is a "nation of laws."
"My comment was specifically about Zac trying to politicize the use of children as a political football in this discussion because the law is very clear," Lewandowski said. "Let's not make this about politicizing children. Let's make it about the rules and the laws and Congress has the ability to change that."
Lewandowski later said that he was mocking Petkanas and not the young girl. Earlier, he made the false claim on Twitter that the separation of families at the border began under former President Obama, writing, "It's offensive that the MSM doesn't want to talk about the fact that these policies were started under Obama."
Lots of Fake News today. I mocked a liberal who attempted to politicize children as opposed to discussing the real issue which is fixing a broken immigration system. It's offenseive that the MSM doesn't want to talk about the fact these policies were started under Obama.

- Corey R. Lewandowski (@CLewandowski_) June 20, 2018
The House and Senate are both moving forward with legislation that would end the policy, though it's unclear what might emerge from Congress.
The House is expected to vote Thursday on two broad immigration bills, each of which would address the issue. But it's unclear if either will pass.
In the Senate, there's been talk of moving a much narrower bill.
Democrats note, accurately, that legislation is not needed to end the policy since President Trump could do so on his own.