Governors Refuse to Send National Guard to Border

Newsweek
6/19/2018
Video by Associated Press
Republican and Democrat governors are refusing to deploy their state's National Guards to the border in protest at the Trump administration's "inhumane" policy of separating migrant children from their families.
Democrat governors Andrew Cuomo and John Hickenlooper, and Republican governor Charlie Baker have all said they will not be sending troops to the U.S.-Mexico border, citing concerns of the "zero tolerance" immigration policy resulting in around 2,000 children being separated and placed into detention centers over a six-week period.
"The administration's unconscionable treatment of families at our border is a moral outrage and an affront to the values that built this state and this nation," New York Governor Cuomo said.
"In the face of this ongoing human tragedy, let me be very clear: New York will not be party to this inhumane treatment of immigrant families. We will not deploy National Guard to the border, and we will not be complicit in a political agenda that governs by fear and division."
In April, President Donald Trump signed a proclamation ordering the deployment of the National Guard to help protect the border with Mexico. Defending the decision, homeland security adviser Tom Bossert described the perimeter as a "leaking boat."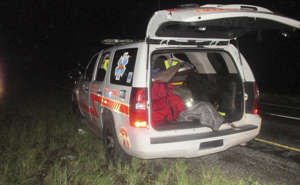 Gallery by photo services
Baker, the Republican governor of Massachusetts, previously announced that he would send a UH-72 Lakota helicopter and two military analysts to the border in support of Trump.
However, following the outcry over the separation policy and conditions of the detention centers in South Texas, Baker has reversed his decision, saying the federal government's actions are "resulting in the inhumane treatment of children," his communications director Lizzy Guyton said in a statement, as reported by WBUR.
"It's cruel and inhumane and we told the National Guard to hold steady and to not go down to the border—period," Baker added to NBC 10 Boston. "We won't be supporting that initiative unless they change the policy."
Jay Gonzalez, the Democratic candidate hoping to unseat Baker, said the governor should have "never offered our state's resources to enforce Donald Trump's inhumane immigration policy in the first place."
"Trump's actions at our borders make it clear that we cannot trust his administration, now or ever," he tweeted. "It isn't enough for Charlie Baker to say that he won't send our resources to the border to help Trump "today." Governor Baker should be clear that Massachusetts will never be a partner to Donald Trump in enforcing his racist immigration policy."
Colorado governor Hickenlooper also signed an executive order limiting use of state resources "to separate children from parents or legal guardians on sole ground of immigration status."
Defending the immigration policy, Trump said the U.S. "will not be a migrant camp and it will not be a refugee holding facility. Not on my watch."
Trump also defended the policy in a series of tweets while falsely claiming that crime in Germany has risen due to immigration.
"The people of Germany are turning against their leadership as migration is rocking the already tenuous Berlin coalition," he wrote.
"Crime in Germany is way up. Big mistake made all over Europe in allowing millions of people in who have so strongly and violently changed their culture."
"We don't want what is happening with immigration in Europe to happen with us!" he added in another tweet.