In photos: Hurricane Florence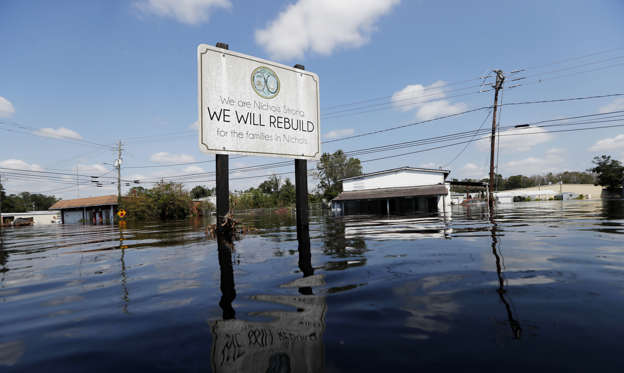 Hurricane Florence made landfall in North Carolina on Sept. 14, bringing punishing winds and rain to the East Coast of the United States. The storm has since been downgraded, but rescue and recovery efforts continue. Dozens have died and severe flooding is doing unprecedented damage to the region.
(Pictured) A sign commemorating the rebuilding of the town of Nichols, which was flooded two years earlier from Hurricane Matthew, stands in floodwaters in the aftermath of Hurricane Florence in Nichols, S.C., on Sept. 21.
© Gerald Herbert/AP Photo